OPPO Smartphones Price List Philippines 2019
by Daniel Gubalane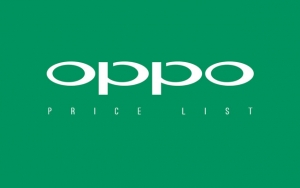 Here are the latest OPPO smartphones in the Philippines with official prices!

OPPO started operating in the Philippines in 2014 and has grown into one of the top smartphone brands in the country.
New OPPO smartphones will be automatically added in the list and each item links to the smartphone's corresponding specs sheet.
OPPO Price List
OPPO Smartphones
Price
OPPO Reno 2
₱28,990.00
OPPO Reno2 F
₱19,990.00
OPPO A5 2020
₱10,990.00
OPPO A9 2020
₱15,990.00
OPPO Reno
₱26,990.00
OPPO Reno 10x Zoom
₱45,990.00
OPPO F11 Pro Avengers Edition
₱19,990.00
OPPO A5s
₱6,990.00
OPPO F11
₱12,990.00 - ₱15,990.00
OPPO F11 Pro
₱18,990.00



OPPO A7
₱9,990.00
(₱13,990.00)
OPPO R17 Pro
₱32,990.00
(₱38,990.00)
OPPO A71k
₱5,988.00
OPPO A3s (3GB)
₱9,990.00
OPPO F9
₱15,990.00
(₱17,990.00)
OPPO A3s
₱5,990.00
(₱6,990.00)
OPPO Find X
₱49,990.00
OPPO F7 Youth
₱13,990.00
OPPO A83 (2018)
₱11,990.00
OPPO F7
₱17,990.00



OPPO F7 128GB
₱21,990.00
OPPO A71 (2018)
₱6,990.00
OPPO A83
₱6,990.00
As much as possible, I try to keep this OPPO Smartphones Pricelist up to date. However, there's just so much a single person can do. If you notice a change in price of these smartphones, contact me via email at danielgubalane@gmail.com.

If you found this pricelist helpful, please share it in your social media accounts. It helps a lot. Thank you!
View more Price Lists →