Huawei Watch GT 2 Review: A Smartwatch for Simplicity, Health, and Battery
BY
Daniel Gubalane
ON Oct 26, 2019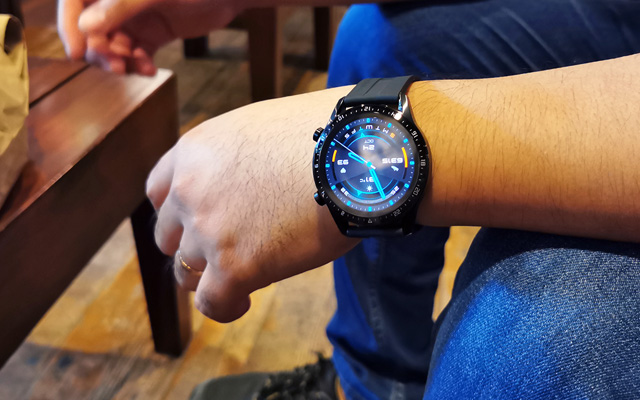 This is my first time reviewing a smartwatch so I was pretty excited when I got the Huawei Watch GT 2 after our trip to Baguio.
What will be its best features? Will it change my smartphone usage? Will I be inclined to try out other smartwatches? I've been wearing the Huawei Watch GT 2 for about two weeks and here is my full review.
Design and Display
I have the 46mm variant of the Huawei Watch GT 2 with a black rubber strap. Another variant that is officially available in the Philippines has a brown leather strap. The 42mm variants will be available later next month.
What struck me first with the smartwatch is how it looks just like a regular watch. The 42mm variant looks more modern with its curved display but I prefer this classic design when it comes to watches.
The metal casing is thin enough at 10.7mm while the strap can be easily replaced. It's also water-resistant for up to 50 meters underwater or 5ATM of pressure.
At the center of the smartwatch is a 1.39-inch AMOLED touchscreen display. It has a screen resolution of 454 x 454 pixels which equates to 462 PPI – that's sharper than most smartphones!
Since it's an AMOLED panel, the colors are punchy, the blacks are seriously black, and it can be bright too. There's also an Always On Display option hidden in the Settings so you'll have the time displayed all the time.
Overall, I'm loving the design and display of the Huawei Watch GT 2. It has the classic looks of a watch and the display is the first hint of the underlying technologies.
Connectivity and Compatibility
The Huawei Watch GT 2 is best paired with a Huawei smartphone. Nevertheless, it fully supports other Android smartphones with Android 4.4 or later OS versions. It can also be used with iPhones running with iOS 9.0 or later.
It connects with the smartphone via Bluetooth and then the user can manage the smartwatch through the Huawei Health app (available to download). While connected, the smartwatch will be able to show notifications, perform Bluetooth calling, control music apps, and sync information about health and fitness.
You can control which notifications will appear on the watch by enabling or disabling the particular app through the Huawei Health app. However, there's no option to reply to messages since there's no keyboard, voice input nor canned responses on the watch.
Bluetooth Calling is supported by the Huawei Watch GT 2 and it has its own speaker and microphone. It's a cool feature reminiscent of spy movies but it can be uncomfortable talking to someone on your watch when there are a lot of people around.
There's no LTE connectivity on the smartwatch but it can function on its own without being connected all the time. It can even play music by itself since it has 4GB of built-in storage.
The speaker on the watch is loud enough for calls and playing music while biking in the countryside but a Huawei Freebuds Lite can also be paired with the watch for wireless audio.
Software & Apps
The Huawei Watch GT 2 runs on Huawei's own software called LiteOS and uses a custom chip called Kirin A1. This combination of proprietary technologies allows Huawei to optimize the smartwatch resulting in its 2-week battery life.
There are a dozen watch face designs to choose from including a Gallery watch face where you can use custom pictures as backgrounds. More designs are available for download on the Huawei Health app.
Swiping across the display opens a quick look at other apps including Heart Rate, Stress, Weather, Music, and Activity Records. More apps are accessible by pressing the home button on the side of the watch. Some of the other apps are Workout, Sleep, Calls, Compass, Stopwatch, and Find My Phone.
The Notifications automatically appear but you can swipe up on the home screen for the complete list. Some notifications such as those from Messages can be read in full while others such as emails only show the heading.
Meanwhile, swiping down from the top will show shortcuts for Do Not Disturb, Find My Phone, Alarm, and Settings. Digging into the Display Settings allows you to set a Standby watch face which effectively turns on an Always On Display feature.
However, not using Wear OS (previously known as Android Wear) can be seen as a limitation for the Huawei Watch GT 2 since you can't install third-party apps. I hope Huawei can add more apps to this device but until then, I'll be longing for Google Assistant, Maps, and Spotify.
Health & Fitness
The Huawei Watch GT 2 might not have third-party apps but its suite of Health and Fitness features is more than enough.
It has a heart rate monitor, air pressure sensor, ambient light sensor, gyroscope, accelerometer, and GPS. All of these hardware allows it to track different activities such as running, cycling, swimming, rowing, trail running, hiking, and more!
The smartwatch will provide details about the workout such as the pace and whether fat-burning or anaerobic exercise is reached. More details about each workout session are available on the Huawei Health app.
Two of my favorite health features of the Huawei Watch GT 2 are sleep monitoring and stress level tracking. It automatically detects once you fall asleep and determine the quality and state of your sleep. It will then show a breakdown of deep sleep, light sleep and REM sleep through the Huawei Health app.
For stress level measurement, you'll have to take a stress test first using the Huawei Health app. It's a set of questions to determine your current stress level. After that, the smartwatch can periodically measure if you're experiencing low, moderate, or high stress.
The smartwatch turns all these health and fitness tracking into some sort of mini-games. For example, it will show a congratulatory message once you walk 10,000 steps or achieve your longest run.
It also provides helpful advice when you've fallen below the recommended amount of sleep and suggest a breathing exercise when your stress levels rise up.
The Huawei Watch GT 2 might even be considered more as a health & fitness watch instead of a smartwatch. However, its simplicity is just the perfect balance for the myriad of features and distractions already present in your smartphone.
Battery Life & Charging
If left in its default settings, the Huawei Watch GT 2 can achieve Huawei's claim of 2-week battery life in a single charge. That's already with some Bluetooth calls, music playback, and workouts.
However, it can be easily halved by turning on the Standby Watch Face or Always On Display. I tried turning it on for a day but I prefer the raise to wake function and longer battery life.
Meanwhile, charging the smartwatch uses a magnetic dock or cradle with a USB Type-C port. Charging the device from 0% to 100% battery capacity takes just a little over an hour.
Conclusion
The Huawei Watch GT 2 is loaded with health and fitness features. A gentle reminder to keep a watch on our welfare in this technological world.
It has the essentials of a smartwatch such as notifications for important stuff, Bluetooth calling, and music controls. However, the lack of support for third-party apps can be an issue.
Finally, the best thing about the Huawei Watch GT 2 is you only have to re-charge it twice or thrice a month.
Huawei Watch GT 2

Review Summary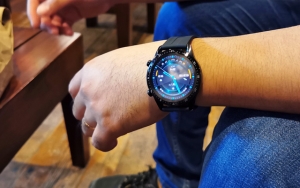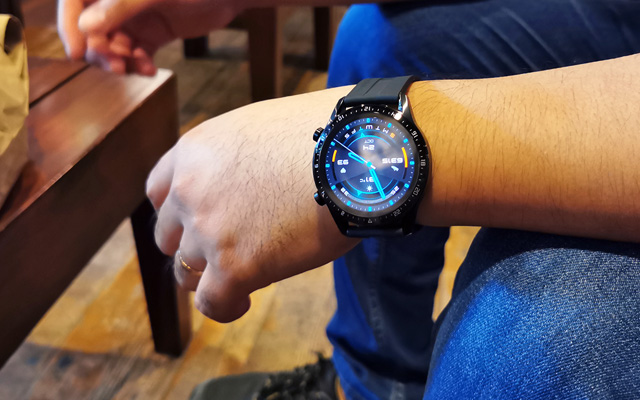 The Huawei Watch GT 2 is loaded with health and fitness features – a gentle reminder to keep a watch on our welfare in this technological world.