Cloudfone Smartphones Pricelist with Specs & Pictures 2019
by Daniel Gubalane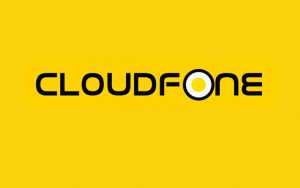 Here are the latest Cloudfone smartphones in the Philippines with official prices!

Cloudfone (not Cloud Fone) is a Filipino smartphone brand distributed by Cellprime Distribution Corp.. Cloudfone envisions itself as the brand that enables Filipinos to connect to the internet.
It has a partnership with Globe Telecom to offer Cloudfone smartphones in the telco's post paid plans. It has also struck a prtnership with Spotify, NBA, Disney and Microsoft in providing smartphones and tablets with themes and freebies.
New Cloudfone smartphones will be automatically added in the list and each item links to the smartphone's corresponding specs sheet.
Cloudfone Price List
Cloudfone Smartphones
Price
Cloudfone Thrill Boost 2 Plus
₱2,999.00
Cloudfone GO SP 2
₱2,199.00
Cloudfone GO Connect Lite 2
₱1,699.00
Cloudfone Next Infinity Pro
₱9,999.00
Cloudfone Thrill View
₱3,599.00
Cloudfone Thrill Boost 3
₱2,999.00
Cloudfone Next Infinity
₱6,999.00
Cloudfone Thrill Plus 2
₱4,599.00
Cloudfone Next Infinity Plus
₱8,999.00
Cloudfone Thrill Snap
₱3,999.00



Cloudfone Next Infinity Quattro
₱12,999.00
Cloudfone Excite Prime 2 Pro
₱9,999.00
As much as possible, I try to keep this Cloudfone Smartphones Pricelist up to date. However, there's just so much a single person can do. If you notice a change in price of these smartphones, contact me via email at danielgubalane@gmail.com.

If you found this pricelist helpful, please share it in your social media accounts. It helps a lot. Thank you!
View more Price Lists →