SKK Mocks Cherry Mobile Pulse & MyPhone Infinity Lite with Higher Antutu Score of SKK Phoenix X1
BY Daniel Gubalane ON Sep 19, 2014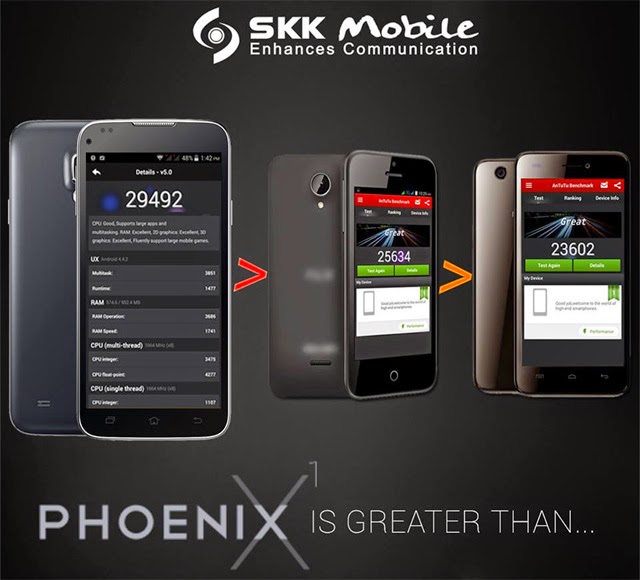 SKK Mobile posted a photo on its Facebook page comparing the Antutu Benchmark scores of the SKK Phoenix X1 with that of two other smartphones.
Despite the blurred logo, it's clear that the other smartphones are the competing octa core Cherry Mobile Pulse and MyPhone Infinity Lite. SKK has surprised me with its latest offerings like the X4 and V2 but I don't like what they did.
Here's the photo: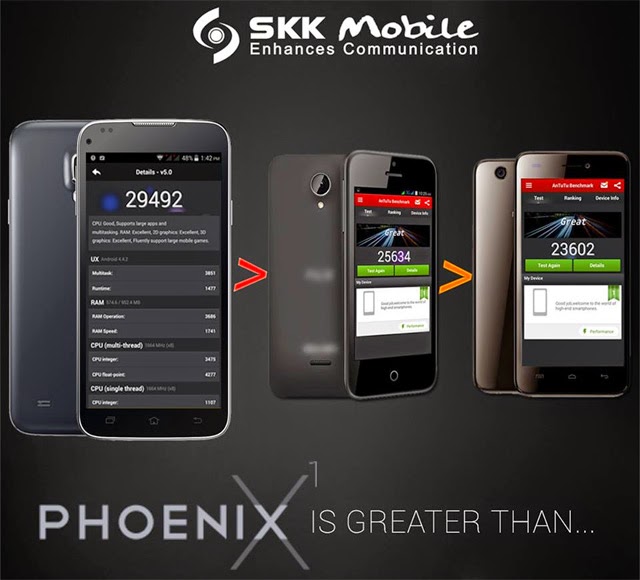 The SKK Phoenix X1 is a very good smartphone for its price. It is currently the cheapest octa core smartphone in the Philippines having an official SRP of just ₱5,499. It even has a 5-inch HD screen, 1GB of RAM and a 13MP autofocus camera.
However, SKK should solve its own problems before taunting other local brands this way. For example, the SKK Phoenix X1 is still not available in the market after almost a month since it was announced. They also have problems in after sales support, quality of their products and lack of spare parts for repairs. Even the SKK brand name suffers from a negative reputation.
Sure, international brands like Samsung and Nokia also do this with Apple's iPhones. However, they do it in a more subtle way. They are also very much qualified in challenging Apple's products.
The photo can also hurt the feelings of current Pulse and Infinity Lite users. If someone from them has plans to switch to an SKK product in the future, this photo might make them think otherwise.
This is just my opinion. Are you okay with the photo posted by SKK? Share your thoughts in the comments.
Add a comment:
Show Comment Form 💬