realme Buds Air 2 Neo Review: Bass-Heavy and Affordable ANC
BY
Daniel Gubalane
ON Apr 27, 2021
WITH
21 Shares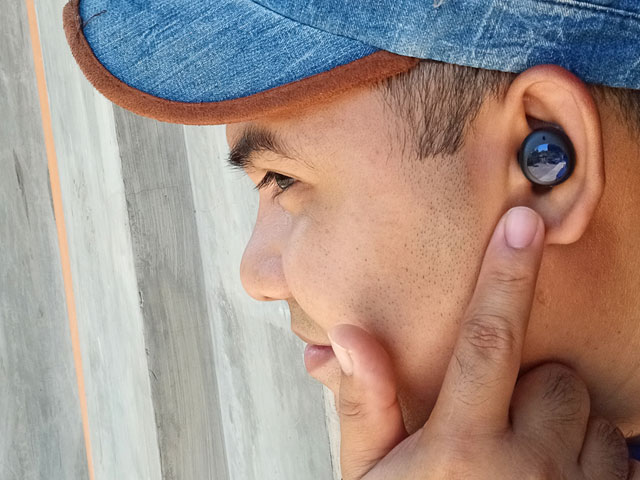 Active Noise Cancellation or ANC technology is usually reserved for expensive TWS earphones but with the realme Buds Air 2 Neo, it's now within reach for more people with its affordable price tag.
I've been using the earphones and testing the sound quality, observing the fit in my ears, pairing it with different smartphones, and measuring the battery life and charging time. Here is my full review.
What I like about the realme Buds Air 2 Neo:
ANC for an affordable price
Bass-heavy Audio Quality
Intriguing Design
Long Battery Life
Quick and easy pairing
What I don't like about the realme Buds Air 2 Neo:
Loose fit when improperly worn
Slightly repressed highs
No automatic wear detection
realme Buds Air 2 Neo Review: Design and Comfort
The realme Buds Air 2 Neo earphones are housed in an egg-shaped charging case. It's smaller than a matchbox but about twice as thick with a matte finish that doesn't attract smudges.
Using some finger gymnastics, the case can be opened using one hand and reveal the actual earphones. It also closes back with a satisfying snap.
The earphones are the stem-less kind with huge gleaming touch-sensitive areas. It's surely a head-turner and serves as a handy guide for touch controls.
However, it's important that the earphones be worn properly for a perfect fit. It should be placed in the ears then subtly twisted to achieve a proper and comfortable fit. Otherwise, the earphones can easily fall off.
There are extra silicone tips inside the box to cater to different ear sizes. I preferred the default ones and didn't have much trouble after learning how to wear them properly.
realme Buds Air 2 Neo Review: Active Noise Cancellation
The Active Noise Cancellation feature of the realme Buds Air 2 Neo is what sets it apart from other budget-friendly TWS earphones.
According to realme Philippines, it can reduce noises by up to 25 decibels. I found it most effective in dampening noises from AC units, electric fans, engine hums in vehicles, and other low-frequency noises.
It can provide a distraction-free and immersive experience when listening to music, making a voice call, or watching movies. It's very impressive especially if the user hasn't used earphones with ANC before.
However, the ANC feature isn't as effective when it comes to high-frequency noises. This includes vehicle horns, barks from small dogs, and smartphone loudspeakers.
The user can still switch to Normal mode which turns of ANC but a more useful feature is the Transparent mode. Even with ANC turned off, the earphones still provide a seal on the user's ears. This can prevent the user from hearing important sounds such as airport announcements.
Turning Transparent Mode on allows these sounds to pass through by using the earphones' microphone and speakers. This is more convenient than having to remove the earphones every time there's an announcement from the airport PA or the user's boss, mother, or wife.
realme Buds Air 2 Neo Review: Sound Quality and Latency
The realme Buds Air 2 Neo uses a 10mm Liquid Crystal Polymer or LCP driver which is usually found in more premium earphones and supports AAC HD audio codec.
These features result in good sound quality albeit slightly bass-heavy. It registers the rolling bass of Avril Lavigne's Sk8er Boi and can even give a taste of Acid Rain by Lorn's bass drop.
However, it struggles to provide the proper crispiness for the strings and cymbals of Hotel California by Eagles. I also found it hard to decipher the slight differences in positioning of the three-part signature bass drop in Undone by Spaces and Sarah de Warren which means the soundstage isn't that great.
It's still an impressive improvement if the user is upgrading from last year's Buds Air Neo, generic TWS earphones, and other sub-₱2,500 TWS earphones.
Audiophiles should look into the realme Buds Air 2 for a more balanced audio quality. The realme Buds Air 2 Neo is best-suited for casual users who need TWS earphones with Active Noise Cancellation and love bass more than anything else.
It's also perfect for budget-conscious gamers because there's a feature called Game Mode that reduces the latency to 88 milliseconds only! This means the audio delay which haunts wireless Bluetooth earphones is minimized and gamers can play competitively without distractions and jumbled earphone cords.
Meanwhile, the microphone captures decent quality audio for calls and videos with minimized noise. The volume is a bit low though.
realme Buds Air 2 Neo Review: Connectivity and Pairing
Upon opening the realme Buds Air 2 Neo lid for the first time, it will be automatically detected by any Android smartphones using the Google Fast Pair Service.
After the initial pairing, the earphones will be automatically connected to the phone by lifting the lid of the charging case. Pairing with another Android smartphone is also hassle-free as long as the same Google account is signed in.
It uses Bluetooth version 5.2 for a fast and stable connection with a respectable range. There's also dual-channel transmission which means both earphones receive signals from the paired smartphone resulting in perfect sync.
realme Buds Air 2 Neo Review: Software and Controls
By default, the realme Buds Air 2 Neo can be controlled by the following touch controls:
Double Tap: play or pause music and answer or end a call
Triple Tap: next track
Press & hold: reject a call
Press & hold both earphones: switch ANC or Transparency mode
Thankfully, these can be customized using the realme Link app which is available for download from the Google Playstore. I changed the dual press & hold to enable Game Mode and single earphone press & hold to the ANC mode switching.
More controls and settings are available in the app including the Bass Boost+ effect and volume enhancer. However, there's no option to control volume other than the smartphone's volume buttons yet. It also lacks wear detection technology for automatic play/pause once worn or removed from the ears.
realme Buds Air 2 Neo Review: Battery Life & Charging
The realme Buds Air 2 Neo's earphones can last 5 hours by themselves according to realme. I found this to be a bit conservative since the earphones usually last around 7 hours during my testing.
Its charging case adds almost 24 hours of additional battery capacity. That means the entire system can go two days on a single charge!
Re-charging the case from 0% to 100% battery capacity takes around 1 hour and 20 minutes via USB Type-C.
realme Buds Air 2 Neo Review: CONCLUSION
The realme Buds Air 2 Neo is a great choice for casual music listeners and gamers looking for a bassy TWS with ANC.
It has an interesting design and bass-heavy sound quality but with slightly repressed highs. The ANC is impressive in this price range and battery life is good too.
However, it can get loose when improperly worn, the touch control options need customizations, and there's no automatic wear detection. Still, it's one of the best TWS earphones in its price range.
realme Buds Air 2 Neo

Review Summary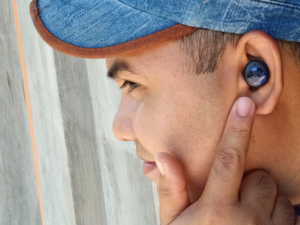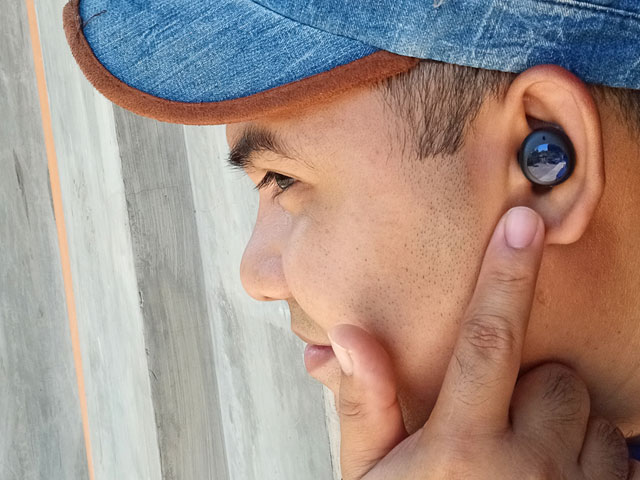 The realme Buds Air 2 Neo is a great choice for casual music listeners and gamers looking for a bassy TWS with ANC.