HUAWEI FreeBuds Pro 3 Review: Impressive Call Quality with ANC and Hi-Res Audio
BY
Daniel Gubalane
ON Nov 10, 2023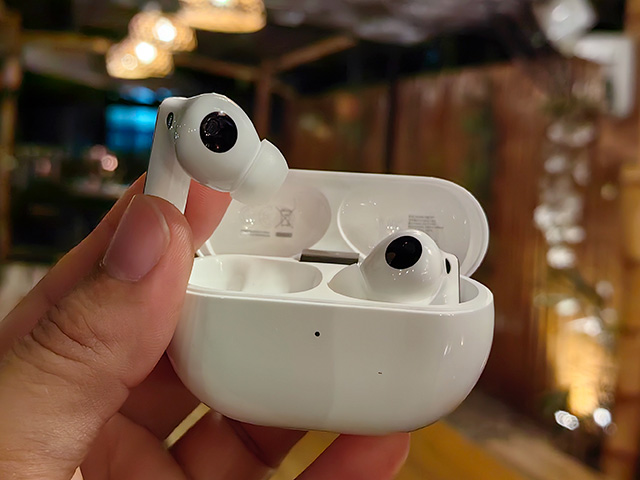 HUAWEI FreeBuds Pro 3

Review Summary

★ ★ ★ ★ ☆ 4.8 stars out of 5
Pros:
High-resolution audio with LDAC & L2HC
Impressive voice quality in calls
Dynamic ANC works well
Intuitive controls via pinch & swipe
Multi-point connectivity
Long battery life with wireless charging
Cons:
Case needs protection from scratches
Share
The HUAWEI Freebuds Pro 3 lives up to its name with impressive call quality, active noise cancellation, and professional-level Hi-Fi audio in a light and compact design.
Here's my review examining its design, sound quality, noise cancelling feature, battery life, and more.
What's in the box?
The HUAWEI FreeBuds Pro 3 comes in a small but sturdy white box. Opening the box immediately reveals the charging case containing the earbuds.
Underneath this are the warranty card, USB type-C charging cable, and extra ear tips. There are four pairs of ear tips with the medium size already pre-installed. Ladies and anyone with smaller ears will appreciate the extra small size ear tips.
Design and Comfort
The HUAWEI FreeBuds Pro 3 has a compact pebble-style case with a small mirror panel for the brand's logo.
Opening the lid reveals the earbuds and taking them out is easy enough. It has a clever design that allows your index finger to easily scoop up the earbuds. Closing the lid gives a satisfying snap while the hidden hinge seems sturdy.
The earbuds are light and feel comfortable in my ears with a snug fit. I had to replace the medium ear tips with the small ones though.
These are IP54 rated for limited water and dust resistance. Hence, these can be worn during workouts or even under a light drizzle of rain although it can't be submerged in water.
Sound Quality
With the term "PRO" in its name, I expected high quality audio from the HUAWEI FreeBuds Pro 3 and it definitely lived up to my expectations.
It has rich mids and highs with deep bass and virtually no distortion. I enjoyed listening to the surging bass of The Weeknd's Blinding Lights and Imagine Dragon's Enemy.
It also gave a balanced rendition of Taylor Swift's Cruel Summer and NIKI's Every Summertime. The bass sounds accurate and powerful, the rich instrumentals sound crisp and detailed, while the vocals are clear and not muffled.
This is achieved by what's called "Ultra-Hearing Dual Speaker". HUAWEI claims that the earbuds can drop to 14Hz for deep bass and reach up to 48kHz for crystal clear vocals and instrumentals.
For true audiophiles, the HUAWEI FreeBuds Pro 3 has Hi-Res and HWA certifications. It supports LDAC audio codec for playing uncompressed audio files as well as HUAWEI's own L2HC high-res audio codec.
To enable the high resolution audio codecs, open the AI Life app and select "Prioritize sound quality" in the Sound quality settings. Then, open the Settings and select L2HC if you have a supported HUAWEI product or LDAC for other brands.
Of course, you'll need hi-res audio to take advantage of this feature such as a library of FLAC files or via streaming apps like Apple Music, Deezer, and TIDAL.
I'm not a hardcore audiophile but I enjoy listening to music on Spotify with the quality set to Very High. That's well within the capabilities of these earbuds.
For watching videos, the HUAWEI FreeBuds Pro 3 supports Spatial Audio for directional sound. There's a fixed option and a head tracking option.
Call Quality
The Call Quality of the HUAWEI FreeBuds Pro 3 is nothing short of impressive. Even when calling in a very noisy environment, my voice still sounds clear on the receiver end of the call.
It has a suite of features called Pure Voice 2.0 that includes a bone conduction VPU (voice pick-up) sensor, deep neural network algorithm, and a triple mic system.
It works well even in the noisy morning rush, passenger terminals, and windy sites. I can imagine wearing these and answering calls in the field without worrying about background noise.
For those who are making business calls, this feature actually makes you sound more professional.
Active Noise Cancellation
Active Noise Cancellation or ANC works not just for voice calls on the HUAWEI FreeBuds Pro 3. It also creates a distraction-free listening experience for music or videos.
It has dynamic noise cancellation that automatically adapts the strength of ANC to the noise level of the environment. This keeps the benefits of active noise cancellation while reducing its jarring effects.
It's not perfect and some noise can still be heard but the difference is dramatic when noise canceling is turned on and off.
I also find the Awareness with Voice mode helpful and well implemented. It can make voices pass through while reducing background noise so you'll hear when someone is talking.
Controls, Connectivity and App Features
The HUAWEI FreeBuds Pro 3 can be controlled by pinching the stem of the earbuds. It's better than the usual tap controls and even has a small groove for ergonomics.
A single pinch means pause/play or answer a call, two pinches skips to the next track, a long pinch toggles the noise cancellation modes, and swiping up or down controls the volume. It plays audio feedback with each gesture so you'll know if it registers.
More controls can be found in the AI Life app that can be downloaded from the Huawei AppGallery, Huawei website, or Apple AppStore. There are different sound profiles, codec options, earbud finder, and more.
It can also connect up to two devices at the same time without needing to unpair. It automatically switches to the device that currently plays audio with manual override in the AI Life app.
Battery Life and Charging
Each of the HUAWEI FreeBuds Pro 3 earbuds can last almost 7 hours when ANC is turned off and over 5 hours with ANC turned on. I usually set the volume level to around 50% only to protect my ears though.
Using LDAC or L2HC high resolution audio codecs slightly decreases battery life in exchange for the better sound quality.
The charging case carries enough reserve power to recharge the earbuds up to 3 and a half charging cycles. That's a total of up to 31 hours total listening time with ANC turned off!
Recharging the entire system takes around 40 minutes via its USB type-C port which is faster than most TWS earbuds. It even supports wireless charging including wireless power sharing from smartphones.
Conclusion
The HUAWEI FreeBuds Pro 3 is an excellent choice for TWS earbuds with high resolution music listening on the go, crystal clear calls in noisy environments, and a premium overall experience.
It has plenty of advantages in design, sound quality, noise cancellation, controls, and app features. However, if I had to nitpick a disadvantage, it would be the charging case.
Huawei claims that the case is more resistant against wear and tear but mine already has micro scratches after about two weeks of use. I recommend looking for a protective case.
The official price of the HUAWEI FreeBuds Pro 3 in the Philippines is ₱10,999.00. It is now available in Huawei stores and official online stores.
HUAWEI FreeBuds Pro 3

Review Summary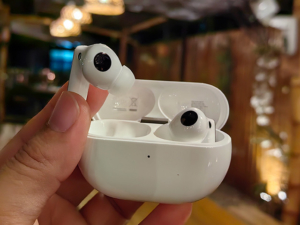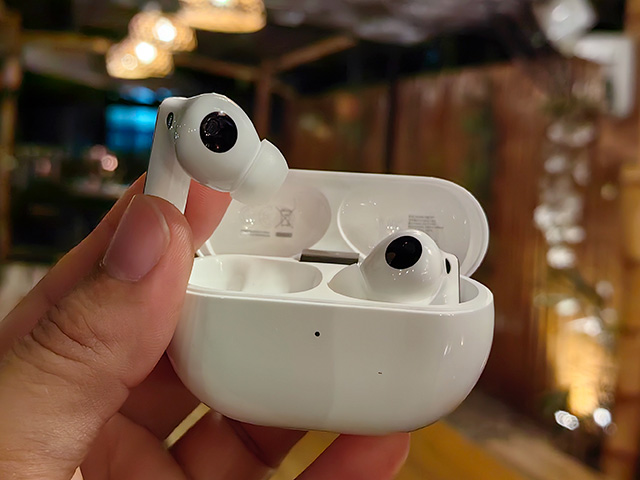 The HUAWEI Freebuds Pro 3 lives up to its name with impressive call quality, ANC, and professional-level Hi-Fi audio in a compact design.