NOW Telecom Aims to be the Fourth Telco in the Philippines
BY Daniel Gubalane ON Aug 26, 2019 with
360 Shares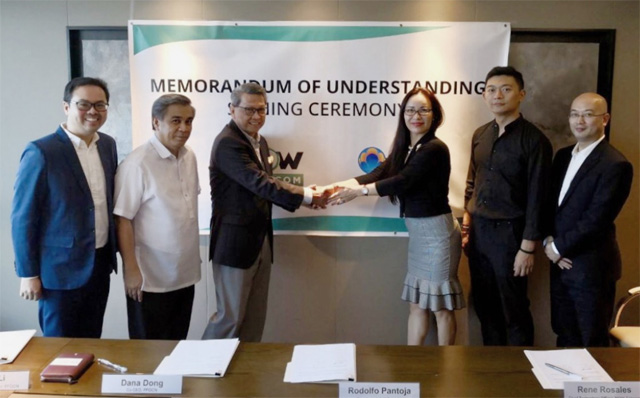 Recent business deals and decisions suggest that NOW Telecom is preparing to step up as the fourth telco in the Philippines.
The company currently has wireless broadband services in Metro Manila. Industry analysts see the company expanding nationwide soon and offering cellular connectivity with 4G LTE and perhaps, 5G in the future.
Nationwide Fiber Optic Network
The biggest challenge in becoming a nationwide telco in the country is the infrastructure. NOW Telecom might solve this through a partnership with HyalRoute Group and its local subsidiary, the Philippine Fiber Optic Cable Network or PFOCN.
PFOCN is rolling-out a fiber-optic cable network throughout the Philippines in several phases starting this year.
In an interview with Business Mirror, NOW Telecom President Rodolfo Pantoja explained that the combination of HyalRoute-PFOCN's fiber optic backbone and Now Telecom's fixed wireless technology will result in more compelling broadband offers even in rural areas.
Agreement with Tower-Sharing Company
Fixed wireless broadband is great for businesses and enterprise customers. However, what truly makes a telco is mobile network services for phones.
NOW Telecom has also signed another agreement with tower-sharing company ALT Global Solutions to use its cell sites or cellular towers. This allows the company to rapidly deploy 4G LTE networks without building towers by itself.
ALT Global Director Sherwin Hing even said that some areas can have higher cell site density in preparation for 5G networks.
Franchise and License Secured
NOW Telecom already has a congressional franchise to provide telecommunications services nationwide for 25 years as well as a cellular mobile telephone system license from the NTC.
During the selection of the third telco, NOW Telecom initially joined the bidding but backed out as advised by its lawyers. Mislatel, now Dito Telecommunity, was selected as the third telco.
According to secretary Gregorio Honasan, the DICT will facilitate the entry of a fourth telco or even a fifth, sixth and so on. "Let's not talk about the issue of duopoly… let's harness the patriotic instincts of these entities to serve the public interest and make profits at the same time," he said.
Add a comment:
Show Comment Form 💬