5 Reasons Why Xiaomi Isn't a Big Threat to the Local Brands
BY Daniel Gubalane ON Jun 21, 2014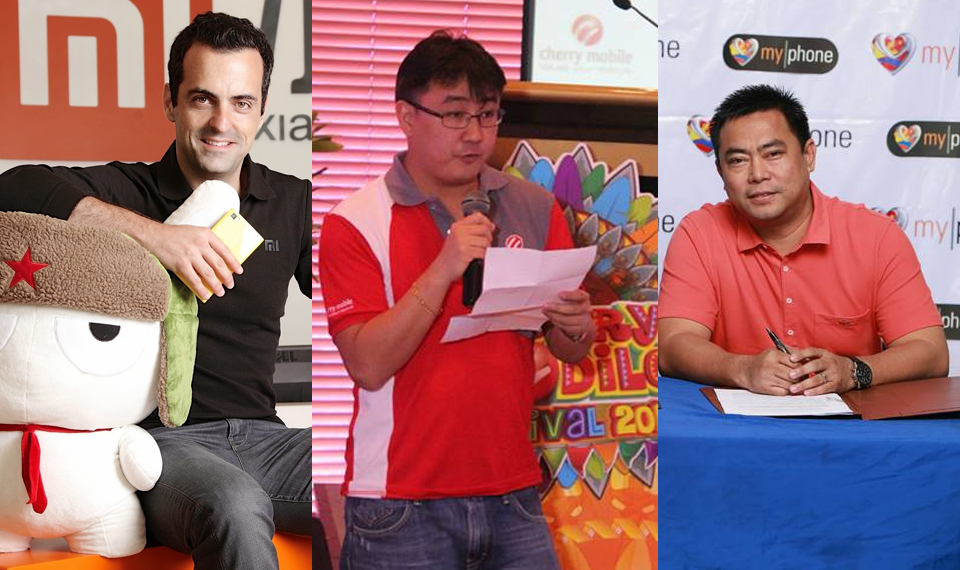 I admit, my initial reaction to the price of the Xiaomi Mi 3 was awe. ₱10,599 is just too good to be true for a smartphone with its specs and features. I even said "Goodbye local brands…"!
However, the excitement quickly subsided and I realized that Xiaomi has several weaknesses over the local brands like MyPhone, Cherry Mobile and Starmobile. Tell us if you agree in the comments.
Meet the Men Behind these Brands: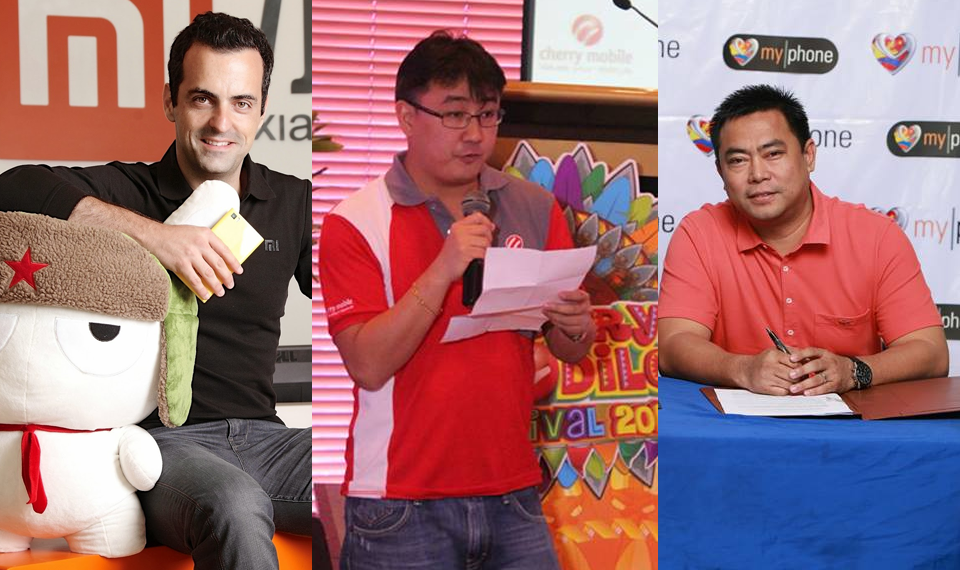 VP of Xiaomi Global Hugo Barra, Cherry Mobile CEO Maynard Ngu and MyPhone President Jaime Alcantara
Xiaomi Mi 3 Lacks Dual SIM Support
If there's one feature that Filipinos need and expect with every phone, it's dual SIM slots. We love having one Talk n' Text SIM where we text most of our contacts and another SUN SIM for unli calls.
Xiaomi Mi 3 has only a single SIM slot. This is usually the case if a smartphone has LTE connectivity but the Philippine version of the Mi 3 can only connect to 3G networks.
Xiaomi Mi 3 Lacks a MicroSD Card Slot
The Xiaomi Mi 3 already has 16GB of internal storage with 12GB free for storing your photos, pictures and other files. However, Filipinos still want the additional storage space from a microSD card.
This is specially true for hard-core gamers. Games like NBA 2k14 need between 500MB to 2GB of storage space for game files for it to run on a smartphone. 12GB will quickly run out for these people.
Xiaomi Has Limited Units
Xiaomi only has 3,000 units of the Mi 3 to sell in the Philippines. This will surely be sold out with a lot of people excited to buy online on June 26.
Also, there are only three smartphone models from Xiaomi – the mid-range Redmi, high end Mi 3 and phablet Redmi Note. Compare this with the options that Cherry Mobile, MyPhone and Starmobile present to us!
Xiaomi Smartphones are Still Expensive
Cherry Mobile Flare and MyPhone Rio clicked with Filipinos because they offered desirable features at an affordable price ₱3,999 and ₱4,999 respectively.
Xiaomi Mi 3 is a high end smartphone and most Filipinos aren't really a fan. There's the Redmi that might cost around ₱7,000 but with features comparable with the MyPhone Rio.
Xiaomi has No Physical Stores
Xiaomi partnered with Lazada to sell the Mi 3 online. There are already a lot of Filipinos who are confindent in buying stuff online but most still buy their phones in the malls.
Xiaomi Philippines has an office in Makati, service centers throughout the country and plans to have several outlets in Metro Manila. Still, that's not enough to match the reach of the local brands.
What's Your Opinion?
Do you agree that Xiaomi isn't that big of a threat for the local brands? One PTG reader said that the local brands provide jobs to a lot of Filipinos and that they should fight this threat from a Chinese brand.
Add a comment:
Show Comment Form 💬