Several major cities in the Philippines already has 4G LTE coverage. However, the download speed from Globe and Smart's LTE services vary from place to place.
That's why many Filipinos just want a cheap LTE smartphone that can provide the improved speed over 3G but costs a lot less than the premium ones. Thankfully, there are already several of these cheap LTE smartphones in the country to choose from.
MyPhone Rio LTE (₱5,495 SRP)
MyPhone's first ever 4G LTE capable smartphone is the LTE version of the very successful MyPhone Rio.
MyPhone Rio LTE runs on a quad core 1.3GHz MediaTek MT6582M processor with an additonal LTE chip. It also has a slightly smaller display, and battery capacity.
It does have the same 1GB of RAM and 8 Megapixel camera.
Read more →
Buy now » (₱5,495) →
Alcatel OneTouch Pop S3 (₱6,999 SRP)
Alcatel recently introduced the OneTouch Pop S3 that boasts 4G LTE connectivity for ₱6,999. This one has a lot of trade offs though.
First, it only has a 4-inch display with a meager 800 x 480 pixel resolution. It also has a 5MP camera with a VGA snapper on the front.
The Alcatel OneTouch Pop S3 does have a 1.2GHz quad core processor plus 1GB of RAM. If you're okay with its small screen size, this one might be for you.
Cherry Mobile W900 LTE (₱5,999 – ₱11,499 SRP)
Cherry Mobile's first ever LTE capable smartphone is the cheapest one you can get right now. It was originally offered for a hefty price of ₱11,499 but later reduced to just ₱5,999 during the Cherry Mobile Festival 2014.
Aside from LTE, Cherry Mobile W900 LTE also features a 1.5GHz dual core Snapdragon processor, 4.3-inch HD OGS display with Gorilla Glass, 12MP BSI camera and 8GB of onboard storage.
Nokia Lumia 625 (₱8,680 – ₱13,200 SRP)
Despite being acquired by Microsoft, Nokia still dominates the Philippines. That's why it gave Filipinos a very affordable LTE capable Windows phone – the Nokia Lumia 625.
Although its official suggested retail price is ₱13,200, several online shops offer it at ₱8,680.
The Nokia Lumia 625 runs on a 1.2GHz Snapdragon S4 processor and 4.7-inch WVGA IPS display. However, it only has 512MB of RAM and a 5MP rear camera.
Read more →
Buy now » (₱9,406) →
Cherry Mobile Ultra (₱8,999 SRP)
The second LTE capable smartphone from Cherry Mobile got Filipinos truly excited! Finally, it's an affordable LTE smartphone with the right specs.
Cherry Mobile Ultra runs on a 1.2GHz Snapdragon 400 processor, 5-inch HD IPS display, 13MP camera, 8GB of onboard storage and upgradable to Android 4.4 Kitkat!
This is the best LTE smartphone from a local brand right now.
Sony Xperia V (₱11,480 – ₱16,990 SRP)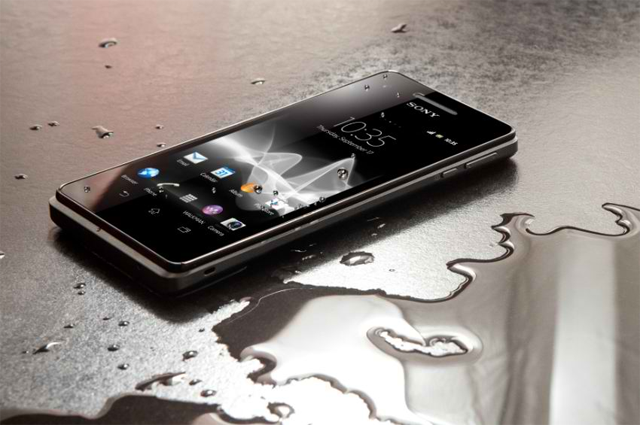 For those who want their phone to be waterproof but still has the 4G LTE capability, Sony has the Xperia V for you. Its official SRP is ₱16,900 but you can find it online for only ₱11,480.
Sony Xperia V runs on a 1.5GHz dual core processor, 4.3-inch HD TFT display with scratch resistant layer, 13MP camera and 8GB of phone storage.
Aside from being water proof, it also carries the high quality cameras which Sony is known for.
Sadly, that's all we have right now. Other LTE capable smartphones currently available in the Philippines exceed ₱11,500 whether you buy it online or in the malls.
Did you like our list? Share this with your friends or you can also leave a comment below.