Top 5 Back to School Gadgets 2014
BY Daniel Gubalane ON May 26, 2014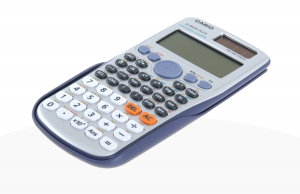 Going back to school won't be as cool without a new gadget to help you in solving math problems, making creative projects and maybe just to show off.
We've compiled 5 gadgets based on necessity, price and 'coolness' which are perfect to provide your kids or your self with before school starts.
This scientific calculator from Casio is an absolute necessity for engineering students and those who are taking advanced math subjects. Casio fx-991ES Plus displays in textbook format unlike the usual calculators making solving equations easier to understand.
It is available in most National Bookstore branches for ₱1,050.00.
Cherry Mobile Fusion Aura is a 7-inch tablet with Android 4.4 Kitkat for only ₱2,299.00!
It may not be a necessity but having this tablet allows you to download the eBook version of your textbooks and carry less weight in your backpack. You can also search about your lessons if your school has Wi-Fi. It's now available online via Lazada.
A portable speaker is good for classroom music tripping with your classmates during lunch time. Add a microphone and that's a gadgets perfect for your teacher!
The photo above is a My Concept MC-001B portable Amplifier available online at Lazada for ₱1,300.00.
A basic phone can be sufficient for most kids for calling or texting their parents. However, a smartphone can be a big help for them too.
For only ₱4,999.00, MyPhone Rio already has a quad core processor and and 8MP camera. Students can use it in making videos for school projects, reading PDF documents or learning using different educational apps.
Last in our list is a relatively affordable laptop from Acer that still has the kick for normal use and occasional video editing or other resource intensive tasks for college students.
The Acer Aspire E1 has a 1.9GHz processor, 2GB of RAM, 750GB storage space and a licensed Windows 8 operating system. It is available online for only ₱18,900.00.
Conclusion
Year after year, new gadgets are being introduced. Smartphones, tablets and laptops are not just for fun but also for learning.
If your budget permits it, give your kid or your self with a gadget that, if used properly, can boost grades in school.
Add a comment:
Show Comment Form 💬