Starmobile Hit Specs, Price and Features – Android Phone with TV On the Go
BY Daniel Gubalane ON May 04, 2013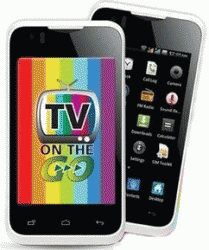 It makes us very curious when a Starmobile Android phone is promoted by Vice in It's Showtime. It's even more interesting when it's not the flagship phone of Starmobile.
The phone in question is the Starmobile Hit – a 3.5 inch Android phone with mobile TV. It has a 1 GHz single core processor and 256 MB of RAM. It also has WiFi capability, 3G or HSDPA and Bluetooth.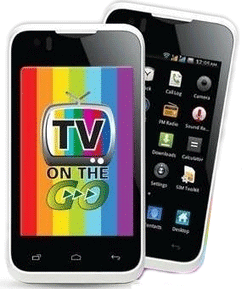 Starmobile Hit
Are these specs enough for you to spend ₱ 3,590.00 for a mid-range Android phone?
Starmobile Hit's Selling Point: TV On the Go
Starmobile Hit's most important feature is its mobile TV. Filipinos are big fans of television series (Be Careful with my Heart?) that they want to be updated with what happens to their favorite characters.
Similar with Starmobile Astra, the mobile TV of Starmobile Hit might be an analog TV tuner. The quality of the mobile TV is good if you are in an area with good TV signal. But the picture quality dramatically drops in areas with poor TV signal.
You should also retract and turn the small built in antenna to achieve the best signal quality.
Starmobile Hit has the Essential Features of an Android Phone
My brother always ask me to buy him an Android phone with WiFi and TV. It's always like that – the most sought after combination.
We want to be able to check out our favorite TV shows and favorite websites (Facebook?) on the same device. That's just what Starmobile did. They combined the WiFi capability with mobile TV for the Starmobile Hit and they're hoping that it will be a HIT with the Filipino people.
Starmobile Hit has a 3 MP + VGA Camera Combo
Starmobile equipped the Starmobile Hit with a camera that will set it apart from other mid-range Android phone in the market – it's 3 Megapixel rear camera.
Most mid-range Android phone has 2 Megapixel cameras only. It makes the pictures blurry and not too good. A 3 MP camera is a step higher than those with just 2 MP cameras.
People who use Skype for video calling won't be too sad with the VGA front camera of Starmobile Hit.
So, what's wrong with Starmobile Hit?
To start with, Starmobile Hit has Android Gingerbread only. Seriously Starmobile? Everybody is asking for Jelly Bean updates and you release a Gingerbread phone? An Ice Cream Sandwich OS would have sold more Starmobile Hit units for you.
Another one is the price. Starmobile Hit will sell at ₱ 3,590.00 – just ₱ 411.00 less than the Cherry Mobile Flare or Cherry Mobile Burst.
Although many bloggers and Facebook users reported a better after sales service from Starmobile, they should also think of the sales first.
But that's just me. Again, the main selling point of the Starmobile Hit is its mobile TV.
Add a comment:
Show Comment Form 💬