How to Create a Wallpaper for My|Phone B88 Duo
BY Daniel Gubalane ON Jan 13, 2013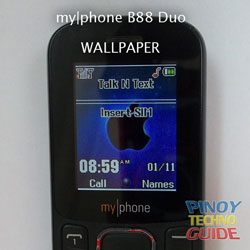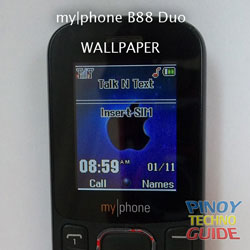 A Step by Step Guide in Creating a Wallpaper for Your My|Phone B88 Duo.
My|Phone B88 Duo is the cellphone of the ordinary Filipino.
It does not lag when texting, calls are clear, can play MP3, has FM radio, has a camera and has a counterfeit money detector. Add to that the fact that it's a very strong phone.
The ordinary Filipino wants his things personalized, right? One thing to do this with the B88 Duo is to give it your own wallpaper.
Creating a B88 Wallpaper Using Its Own Camera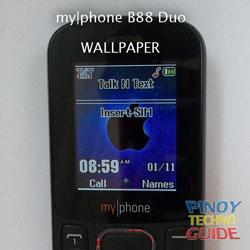 This is the simplest method in creating a wallpaper for your B88. The VGA camera of your B88 will be used and no other things are needed.
1. Open the camera of your B88 and take a picture of something you like.
2. Click Back then Options. Four options will be shown, select Photos.
3. Click the Up key on your keypad and click Options again.
4. You will then have the option to Set as Wallpaper.
This method will work but I don't think you will be happy with the result. Take a look at what I have done.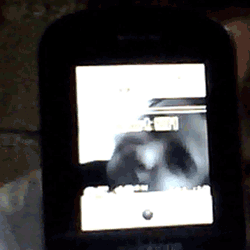 Creating a Wallpaper for B88 Using Photoshop
If you have Photoshop, you can create a better wallpaper for your my|phone B88 Duo.
1. Open Photoshop and create a new document using Ctrl + N.
2. Use the following settings in the dialog box that will appear.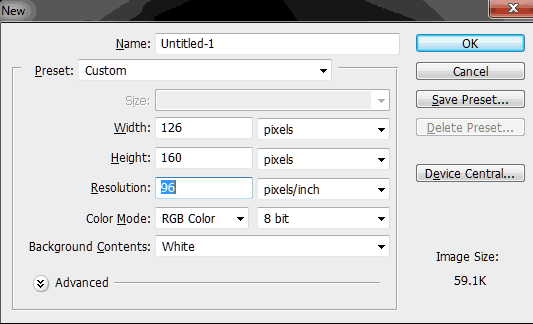 3. Open the picture that you want to be your wallpaper in photoshop.
4. Drag the picture to the photoshop document we have created. Adjust the image as necessary so that it fits in the document.
5. If you are done adjusting your wallpaper, click on File and choose Save for Web and Devices.
6. In the options, use JPEG as the format and tick the ICC Profile option. Click save and copy the picture to your b88.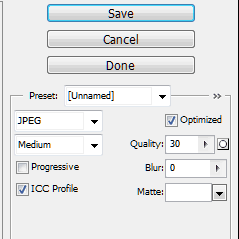 7. Set the picture as your wallpaper. You should now have a wallpaper that fits in the screen of your my|phone B88 Duo.
You can also ask me to make a wallpaper for you.
Add a comment:
Show Comment Form 💬