Design and Build Quality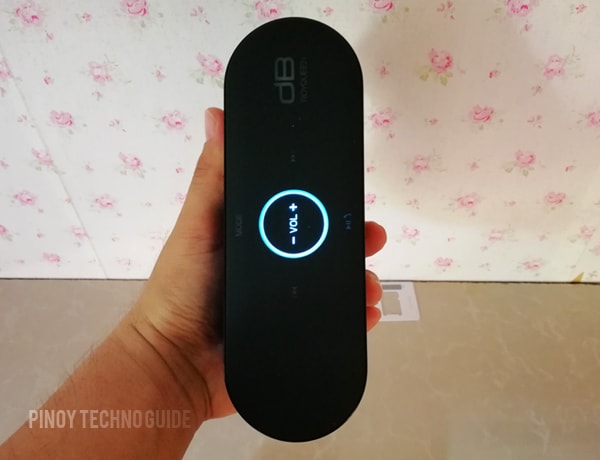 The Royqueen DB Bluetooth Speaker comes in a no-frills design. It has the speaker grilles wrapped all around its pretty hefty body with soft touch buttons on top.
It's small enough to be put inside a backpack with a lot of room to spare for the essentials. It can even be hand carried to a beach get together with friends at virtually no effort.
I had a face palm moment with it though. It moved due to the vibration when I tried to max it out. Turns out, I haven't removed the protective plastic in its two rubber feet yet. Yeah