Realme Buds Air Neo Review: Decent Audio, Affordable Price
BY
Daniel Gubalane
ON Jul 26, 2020
WITH
64 Shares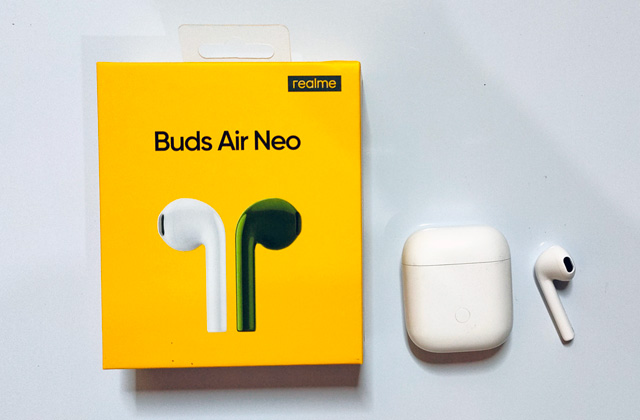 Realme Philippines recently launched the new realme Buds Air Neo for an official price of ₱1,990 only.
This makes it one of the most affordable True Wireless Stereo or TWS earbuds with a respectable brand in the country. I've been using it for almost a month and this is my full review.
Design and Comfort
Both the earbuds of the realme Buds Air Neo and its charging case are made out of glossy plastic with no silicone tips. It looks good when new but can acquire scratches when not properly taken care of.
The earbuds have about an inch-long stem but still feels light in the ears. Thankfully, they don't feel uncomfortable when worn for hours since there are no sharp edges. It can be worn while exercising such as jogging or biking and won't easily fall off.
The charging case magnetically attracts the earbuds for a snug fit when not in use. The cover also gives a satisfying snap when closed.
It has a single button that can be long pressed for pairing and an LED indicator light. However, it only has a micro-USB port for charging instead of the more convenient reversible USB Type-C.
There's no sensor that detects whether the earbuds are in the user's ears though. It needs to be put back in the charging case before the video or music pauses.
Audio Quality and Latency
I did not expect the realme Buds Air Neo to sound amazing since it has such a low price tag compared to more mainstream earbuds in the market.
Hence, I was pleasantly surprised to hear its well-balanced audio. It's not amazing but it's good enough for the casual listener like me. I can feel the bass when listening to my favorite tracks while the vocals remain clear. It doesn't sound tinny as long as the volume is kept under 80%.
There's no noise cancellation though – not that I expect that feature at this price range.
On the other hand, the realme Buds Air Neo boasts a Super Low Latency Mode for gaming. It reduces the audio lag which is greatly appreciated by gamers. The resulting latency is 119.2 seconds according to realme's measurements. It's still not as good as wired audio but the improvement is noticeable.
Controls and Connectivity
For pairing, the realme Buds Air Neo has Bluetooth 5.0 and uses the Google Fast Pair technology to instantly connect when the lid is opened. It also has a comfortable range before becoming choppy.
It supports several controls using the touch-sensitive earbuds. A double-tap answers a call or plays music and a triple tap skips to the next track. A long press on one earbud summons the Google Assistant while a long press on both earbuds enables the Super Low Latency mode with matching sound effects.
All controls can be customized using the realme Link app which is available for download on the Google Playstore.
Battery Life
The realme Buds Air Neo has a total of 17 hours of battery life. The earbuds last 3 hours of continuous music listening while the charging case carries a little more than 4 recharge cycles.
Meanwhile, re-charging the entire setup from 0% to 100% battery capacity takes around an hour and a half.
Conclusion
The realme Buds Air Neo is an affordable TWS earbuds with decent audio quality, connectivity, and battery life.
It doesn't have all the bells and whistles of more premium earbuds but it does the job well. I highly recommend it if the more premium realme Buds Air is out of your budget.
Realme Buds Air Neo

Review Summary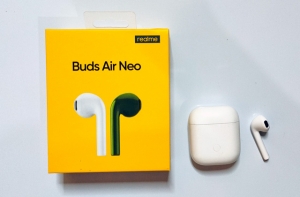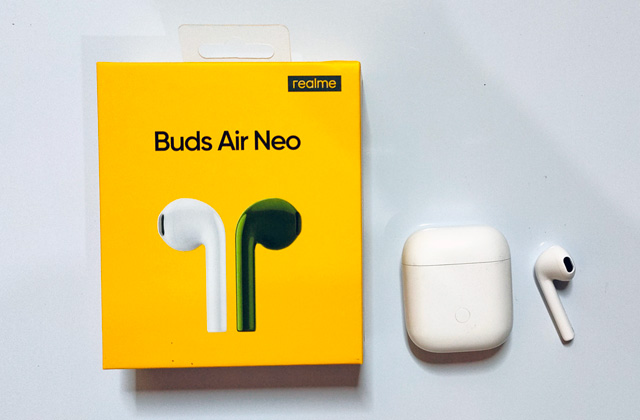 The realme Buds Air Neo offers a no-frills design, decent audio quality, seamless connectivity, and some extra features at an affordable price.