Microsoft Launches Windows 10 S for Educators and Students
BY Daniel Gubalane ON May 03, 2017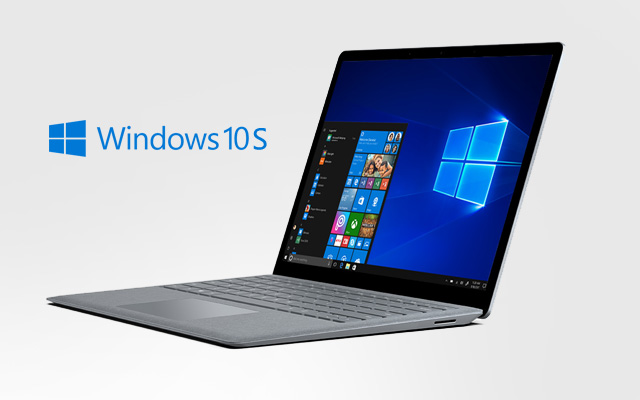 Microsoft has a new competitor to Google's Chrome OS – the Windows 10 S operating system. It's a version of Windows 10 specially designed for educators and students.
Windows 10 S looks and feels like any other Windows 10 PC. This ensures that the users won't have familiarity issues. However, Microsoft claims that it's faster and more secured.
Performance Boost
There are two main reasons why Windows 10 S is faster. First, processes running in the background are reduced. This results in more device resources available for apps that the user is actually using.
Second, only apps from the Windows Store can be installed. This means apps are verified by Microsoft for security and performance.
Microsoft claims that a Windows 10 S laptop can load a user profile 15 seconds faster than Windows 10 Pro.
App Limitations
While the limitation to Windows Store apps might be a concern to some, it's not actually as bad as it sounds. The app store already has a lot of useful apps such as Microsoft Office, Adobe Photoshop Express, etc.
The default web browser is set to Microsoft Edge and can't be changed. OneDrive is deeply integrated so files can be kept in the cloud. Educators can also help students with their project work from anywhere on any device with online services such as Cloud Desktop Online and Cloud Apps Portal.
Nevertheless, a Windows 10 S laptop can be upgraded to full-fledged Windows 10. It's free for students and $49 otherwise.
Availability
Windows 10 S is not available as a standalone purchase. It comes pre-installed with certain laptops.
The newly introduced Surface Laptop with Windows 10 S is available starting on June 15, 2017. More models will be introduced by Dell, Acer and other laptop brands.
Add a comment:
Show Comment Form 💬