Apple Unveils iOS 10 for iPhones and iPads
BY Daniel Gubalane ON Jun 14, 2016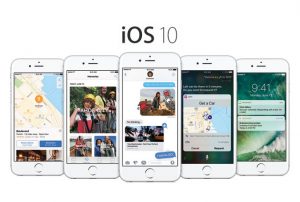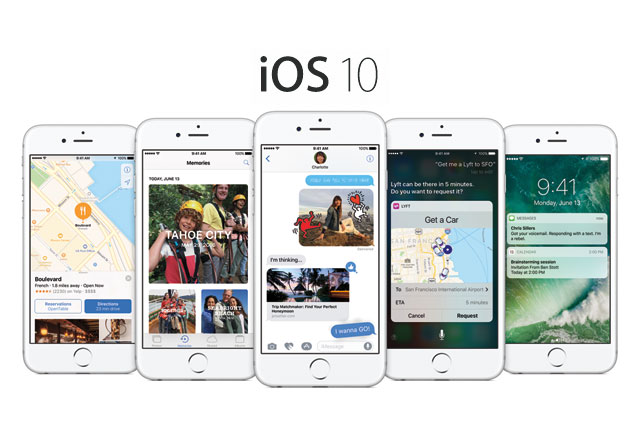 During Apple's annual Worldwide Developer Conference 2016 (WWDC), the company presented the new features of its mobile operating system – the iOS 10.
With iOS 10, iPhones and iPads will have a feature-packed Messages app, Home app for IoT devices, more capable Siri, more robust security and redesigned apps for Maps, Photos, Music and News.
Take a look at Apple's iOS 10: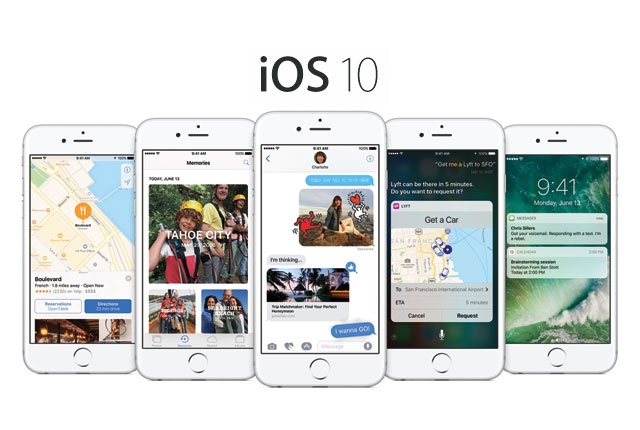 What's new with iOS 10…
Messages
Messages on iOS 10 offers several animations for 'better' communications. There's the usual animated GIFs similar to Facebook's Messenger then there's the option to fill the entire screen with balloons! There's also hand-written messages, hidden messages, messages that zooms out to scream and anything developers can think of.
Siri
Siri can now connect with other apps so that you can ask it to book an Uber and possibly, post something on Facebook. It's up to app developers now since Apple has opened up Siri for them.
Home App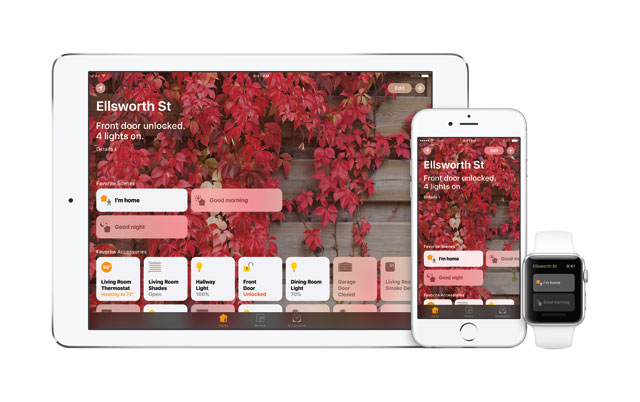 Control your home gadgets with the Apple Home app.
Fans of Internet of Things rejoice! The Home app on iOS 10 brings controls for lights, door locks, security cameras, thermostats and other home gadgets on your iPhone or iPad.
Redesigned Apple Music, Maps, Photos
Several apps will have a facelift with iOS 10. Apple Music takes an 'inspiration' from Spotify's Discover Weekly and adds Discovery Mix. Apple Maps can now make restaurant reservations, search establishments along a route and suggest places you'll likely go to.
Photos? Well, it will dig some old photos and show them to you, make slideshows and group pictures based on people or other things present in them. Unlike Google Photos, the app will do this locally or within the phone itself and not on Apple's servers.
One new feature that's also worth mentioning is Raise to wakeup where the iOS 10 device turns the display on by simply picking up.
Security
After Apple's battle with the FBI, the company has beefed up the security of Apple devices. Apps on iOS 10 processes data locally and when they do send information to Apple such as Siri and Maps, the data is encrypted and isn't used to build a user profile.
Availability
Right now, developers can already download a copy of iOS 10 and test their app's performance on the new operating system. They can then make improvements, fixes and add features.
The public can then use iOS 10 in July as a beta. When all bugs have been fixed, iOS 10 will be officially released as a free update sometime in September.
iPhone 5 and newer iPhone models (5c, 5s, SE, 6, 6 Plus, 6s and 6s Plus) can get the update as well the iPod touch 6th gen. The iPad mini 2, 3 and 4, iPad 4th gen, iPad Air, iPad Air 2 and the two variants of the iPad Pro are all compatible with iOS 10.
Add a comment:
Show Comment Form 💬