FREE INTERNET for Smart, SUN and TNT Subscribers Announced (Step by Step Guide)
BY Daniel Gubalane ON Sep 26, 2014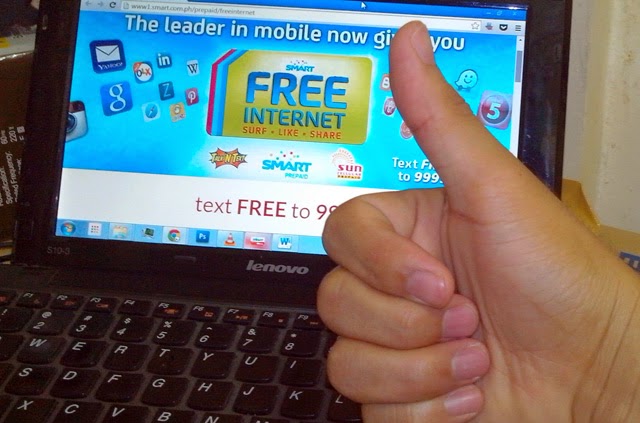 Smart shocked us with its announcement that each prepaid subscriber of Smart, TNT and Sun Cellular will receive free internet access.
However, the excitement quickly subsided once we read the fine prints. You'll only have 30MB of free data per day. That may not be much but it's still around '20 social media posts with pictures!'
Step 1: Make sure you have at least ₱1.00 balance or currently enrolled in an unli-text or call promo.
Step 2: Send FREE to 9999.
Step 3: Wait for the confirmation message that you have already registered for the promo.
Step 4: Enable your phone's internet connection and enjoy your 30MB of free data!
For smartphone users, remember this:
Prevent your smartphone from using up the free 30MB that you've just been given. For Android phones, go to Settings > Data Usage and then press the Menu button and check the Restrict background data checkbox.
Everyone, take note of the following:
1. You are only allowed to use this FREE INTERNET promo with your mobile phone. Broadband SIMs and even postpaid subscribers are not included with this promo. Sorry guys…
2. No YouTube, Skype, Viber, FaceTime, Line and of course, torrents. Music streaming is allowed though so yes to Spinnr and Spotify – yey?
3. You have to register every day! What???
4. Promo is only up to November 30, 2014. Will we see an extension? What do you think?
5. Be careful while using the FREE INTERNET promo.
Add a comment:
Show Comment Form 💬