Cherry Mobile Android 4.4 Kitkat Update – Step by Step Guide
BY Daniel Gubalane ON Apr 19, 2014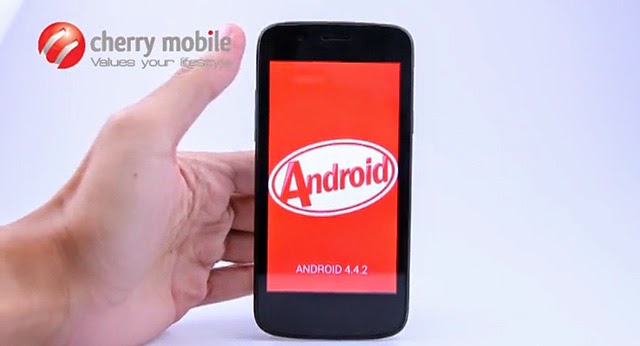 'Have a break!'
Cherry Mobile has done a good job in providing Android 4.4 Kitkat software updates for its smartphones. It's time that you enjoy the smoothness and new features of the latest version of Anroid!
However, you might lose your data after updating. You can also run into some problem if you're not careful. That's why here is a step by step guide that you can follow to safely and successfully update your Cherry Mobile device to Android 4.4.2 Kitkat.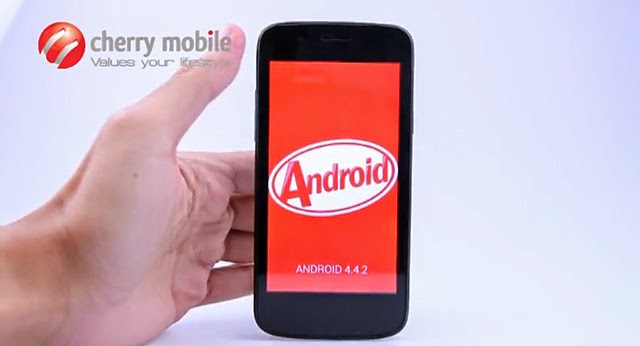 Cherry Mobile Urban is the first locally branded smartphone to run using Android 4.4 Kitkat out of the box.
Step 1. Check if your Cherry Mobile device already has an Android 4.4.2 Kitkat update
Here's the list of Cherry Mobile devices with Android 4.4.2 Kitkat update as of July 17, 2014:
Cherry Mobile Cosmos Z2 – OTA
Cherry Mobile Omega Spectrum – Update via zip file
Cherry Mobile Flare S2 – OTA
Cherry Mobile Emerald – OTA
Cherry Mobile Life 2 – OTA
Step 2. Back up your data
Copy your pictures, music, documents and other files from your phone's memory and microSD card to a PC. For your messages, install the SMS Backup and Restore app and copy the backup file to a PC.
Your contacts are automatically saved by Google. However, you might want to be sure and also create a backup. Go to Contacts then tap the menu button. Tap Import/export then Export to storage. Copy the .vcf file to your PC.
You can also use Titanium Backup if you like.
Step 3. Check Battery and Internet Connection
Make sure your Cherry Mobile smartphone has at least 80% battery level. It might turn out as an expensive brick if the update is interrupted by a force shutdown due to a low battery level.
A reliable Wi-Fi internet connection is also a must. Updates are usually around 200MB in size.
Step 4. Start the Update
Open the System Software Update app and tap Yes then Update Now. The app is in the app drawer if you didn't install any custom ROM. If you're a techie and your device is already rooted with a custom ROM in place, your better re-install the stock ROM and unroot it first.
Your phone will now start downloading the software and update to Android 4.4.2 Kitkat on its own. Wait about 10-20 minutes for it to finish.
Step 5. Factory and Data Restore
After the update, your device will reboot and the message, "Android is updating…" will appear. Wait for it to finish then go to Settings > Backup and reset > Factory data reset. This is important to update the stock messaging app of Androi 4.4.2 Kitkat.
You can now copy your files from your PC back to your phone. Install the Backup SMS app and restore your messages. Tapping the .vcf file will also restore your contacts automatically.
If you used Titanium backup, re-install it then restore the backup file that you copied to your PC.
Step 6. Enjoy Android 4.4.2 Kitkat, Report Bugs and Share this Guide
Go ahead and indulge yourself with all the goodness that Android 4.4.2 Kitkat brings to your device. You will immediately notice the smoother transitions, new icons and transparent status bar.
Don't forget to report bugs to Cherry Mobile or your Facebook group. Please share this guide too if it helped you in updating. Thank you very much!
Add a comment:
Show Comment Form 💬