Samsung Galaxy Note 3: Best Features and Price in the Philippines
BY Daniel Gubalane ON Sep 06, 2013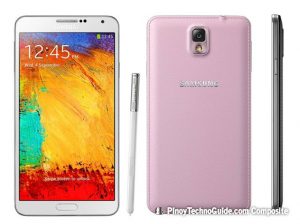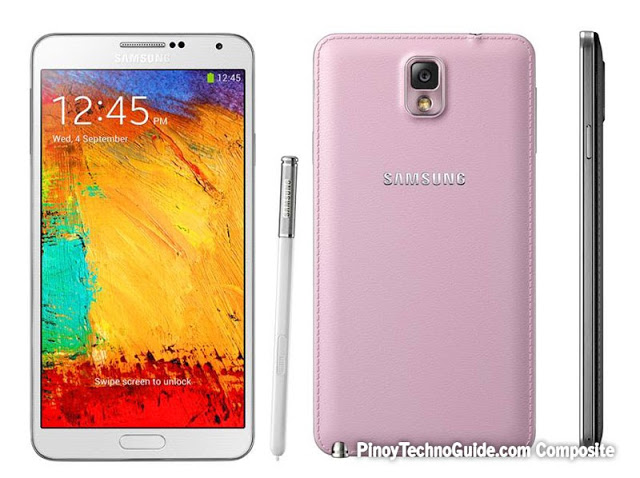 Galaxy Note 3 – Powerful hardware, awesome software features.
The third generation of Samsung's phablet – Galaxy Note has just been announced during the IFA tech show. This will be a roundup of the best features that Samsung Galaxy Note 3 has to offer and its possible price in the Philippines.
Given that Galaxy Note 2 sells at Php32,000 to Php36,000 and a website called Unlocked Mobiles has already taken pre-orders for Galaxy Note 3 for £598.97, we estimate that its price in the Philippines will be between Php36,000 to Php39,000.
You're right, that's a very high price. But Globe and Smart will surely offer Samsung Galaxy Note 3 in their post paid plans at around Php2,500 to Php2,700 monthly for 2 years.
The round up of the best features of Samsung Galaxy Note 3 might make you more comfortable spending that much for a phablet.
Notebook Design and Leather Like Cover
This is the first thing that distinguishes Galaxy Note 3 from the previous versions of the phablet. It is shaped and detailed to look like a small notebook with its leather like back and textured sides that look like notebook sheets. It even has stitching to make it more realistic.
Awesome Specs: Octacore, 3GB RAM, LTE and Full HD
Samsung Galaxy Note 3 probably has the best combination of hardware specs to date.
There are two versions: an LTE version with a 2.3GHz quad core processor and a 3G version with a 1.9GHz octacore processor. Both versions come with a whooping 3GB of RAM – the first for a phablet or smartphone.
Galaxy Note 3 runs Android 4.3 Jelly Bean out of the box on a 5.7-inch AMOLED screen at full HD resolution or 386.5 pixels per inch.
Even the battery can't be said as the catch with its 3,200 mAh capacity!
Desktop-like Multi-Tasking
Android has been praised for its multitasking feature. But using apps on an Android phone doesn't feel like multitasking at all. With Galaxy Note 3, you can now open two or more apps simultaneously on the screen.
You can, for example, watch a youtube video, search for pinoy techno guide on Google Chrome and check your Facebook newsfeed all at the same time with the three apps all open.
Air Command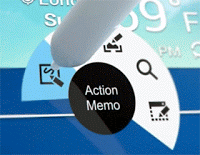 Galaxy Note 3 Air Command
No, it's not a pre-loaded airplane shooting game on Galaxy Note 3. It's a fan-like menu that appears whenever you hover the S-pen over Galaxy Note 3's screen or click its button.
You can then choose from these 5 options:
1. Action Memo
This option simply lets you write anything – a note, a phone number or an email address. The best part is when you go over your notes later and all you need to do is encircle a phone number that you've written and an option to call that number will appear. The same holds true for email addresses.
2. Scrapbook
Scrapbook lets you draw a circle on the current youtube video or webpage and then save it for later use. The clips appears like notes on Google Keep but with the videos and pictures.
3. Screen Write
This option will take a screenshot of the whole page and then lets you write notes on the picture. A good example is when you try to show a friend your current location using a map app like Google Maps.
4. S Finder
The S Finder is a search function. It will open a frame where you can again scribble what you want to look for.
It will look for pictures, videos, notes and others that are arranged by type and can be filtered by time and date.
5. Pen Window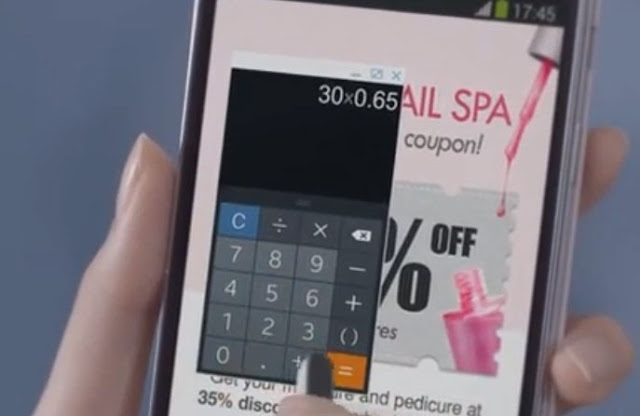 Samsung Galaxy Note 3 featuring its Pen Window functionality.
Pen Window is another multitasking feature of Samsung Galaxy Note 3. It lets you draw a rectangle where an app can be opened to float above the current app. Compatible apps include the calculator, Contacts and Android browser.
Samsung KNOX for Security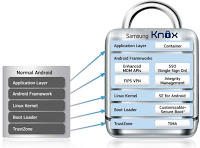 Samsung has finally added an app to secure Samsung devices with Samsung KNOX. It's an app that allows users to run apps inside a 'Container'.
The container is like a Sandbox where sensitive apps can be run to prevent hacking or malwares.
Samsung Galaxy Note 3 for Filipinos?
Now that you know the best features of Samsung Galaxy Note 3, are you interested in buying one? With its high price, are you going to wait for a post paid plan?
Share your thoughts in the comments below and let's find out if Galaxy Note 3 is for the Filipinos.
Add a comment:
Show Comment Form 💬