Why Samsung Galaxy Gear Isn't a Great Device
BY Daniel Gubalane ON Sep 06, 2013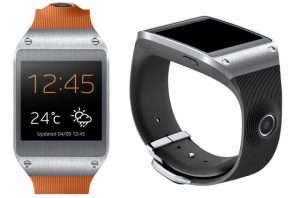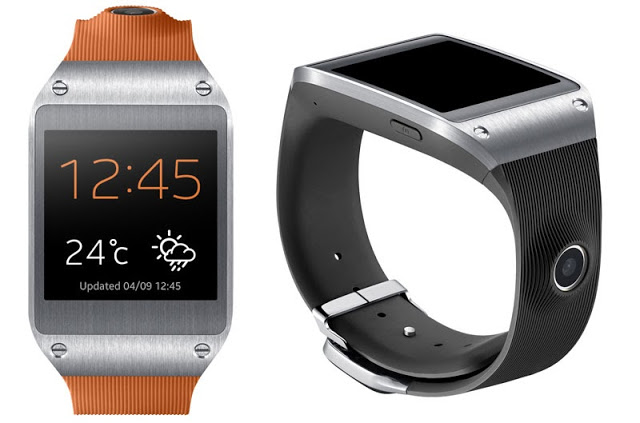 Samsung enters the Smartwatch arena
Galaxy Gear displays the time, weather and news in a 1.63 inch screen and serves as an extension to Galaxy Note 3, Galaxy Tab 10.1 and other Samsung devices. It also has a 1.9MP camera, speakers, pedometer and runs several apps. It can even read SMS and make phone calls.
However, I have several reasons why Samsung Galaxy Gear isn't a great device. We'll discuss them one by one.
Here's how Galaxy Gear looks like: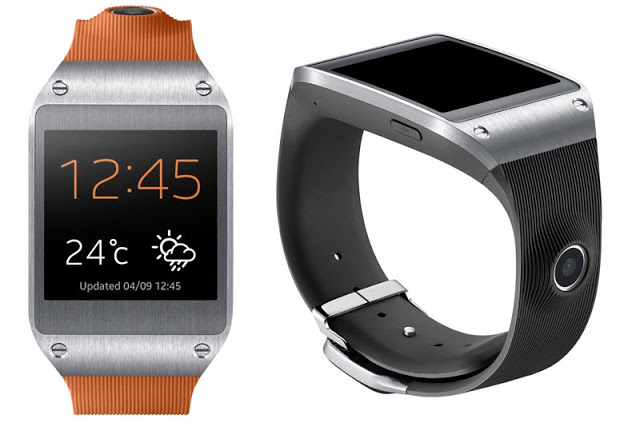 Samsung Galaxy Gear in black and a shade of orange. Photo credit: Samsung Mobile
1. Limited Power and Functionality
Processing Power
Samsung Galaxy Gear is powered by an underwhelming 800MHz processor aided by 512MB of RAM. The result is a 'laggy' experience as reported by those who tested the device in the IFA 2013 and Samsung's Unpacked Event.
Needs to be paired
It runs using Android but it is limited to Samsung devices. To enable most of its features, Galaxy Gear needs to be paired with a Galaxy Note 3 or Galaxy Tab 10.1. However, Samsung says it will release an update for Galaxy S4 and other devices soon that will make them compatible with Gear. Still, Galaxy Gear would fare better if it can also be paired with other android phones.
Camera
As you can see in the photo above, the camera is placed in the strap where it will face away from you. Just imagine taking pictures "Sinichi Kudo" style using your Galaxy Gear. But, Samsung fitted a 1.9 Megapixel sensor only! Even if it's a BSI sensor, it's still not enough. A 3 or 5 MP sensor would have been better.
The shutter sound can't be turned off too. That means you can't take a picture without your subject noticing.
Battery
Galaxy Gear's is powered by a small Lithium-ion battery rated at 315mAh only. Moderate use of the gadget won't even make it last up to 24 hours. You'll have to charge it right after reaching home after work. If you take a lot of pictures or videos, you might not be able to tell a curious man what's the time on your watch.
2. Galaxy Gear is expensive… for what it's worth
Using the Galaxy Gear for the first time is exciting. You'll be able to do things that only your phone used to do and things you only see in the movies. But soon after, the excitement fades and you'll start to think twice if spending a dollar less than $300 is really worth it.
For Filipinos, that's more than Php13,000 that you could have used for a locally branded phone with high end specs.
3. Galaxy Gear looks ugly
Samsung Galaxy Gear might look cool in the photo above but notice that it has a very large viewing panel with exposed screws. That's terribly ugly for a gadget that's meant to be fashionable too.
The smartwatch might look cool with men with large wrists but for women and those with smaller wrists, the panel can easily look oversized and out of fashion. A thinner 'bezel' would have made it better.
There's also a problem with the strap that can't be replaced but doesn't fit with other people's wrists.
Conclusion
Samsung has done its job to introduce a smartwatch but its not a great gadget. That is my opinion.
If you disagree with me, feel free to share your thoughts in the comments below. You can also look at the complete features of Samsung Galaxy Gear here.
Add a comment:
Show Comment Form 💬