iPhone 5S Features TouchID Finger Print Scanner On Home Button
BY Daniel Gubalane ON Sep 10, 2013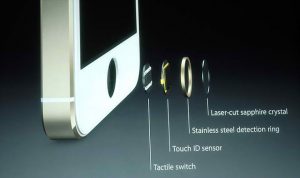 Apple's Innovation in Mobile Security
It's been rumored, and now confirmed. Apple's new iPhone 5S features a finger print scanner called TouchID. It resides in the home button and when pressed, unlocks your iPhone 5S or allows iTunes purchases.
This TouchID finger print scanner is the first of its kind which definitely cements Apple's capacity for innovation even without Steve Jobs. It features a finger print sensor protected by a laser-cut Sapphire crystal.
Here's a diagram of the TouchID finger print sensor on Iphone 5S: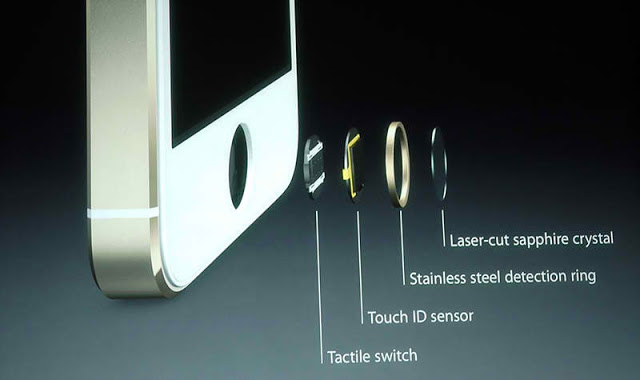 This diagram of the TouchID finger print sensor on iPhone 5S shows the layers behind the sapphire crystal that serves as the new iPhone's home button. Photo credit: Jolie O'Dell of Venture Beat
TouchID Finger Print Sensor Functions
Instead of typing in your four-digit pin on your iPhone5S, a press of a finger on the new home button makes the TouchID sensor scan for your finger print. Your finger print is now your password and this makes sure that nobody else can use your phone but you. Except if they have your finger, hehe!
Aside from unlocking your iPhone 5S, TouchID can also be used to prevent purchases on iTunes by other people using your phone.
TouchID Finger Print Sensor Security Concerns
After a lot of reports on the NSA being able to crack encrypted information, this innovative use of finger print sensors by Apple faces skepticism regarding the security of iPhone 5S owners.
However, Apple pointed out that finger print details are encrypted and stored on the iPhone 5S unit. It is never sent to Apple's servers.
What do you think about TouchID? Share it in the comments below.
Add a comment:
Show Comment Form 💬