Control Your Android Phone From a PC Using Airdroid: Call, Send SMS, Take Pictures and More via WiFi
BY Daniel Gubalane ON Sep 19, 2013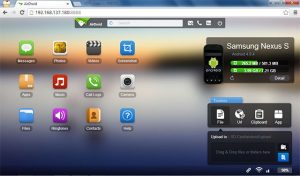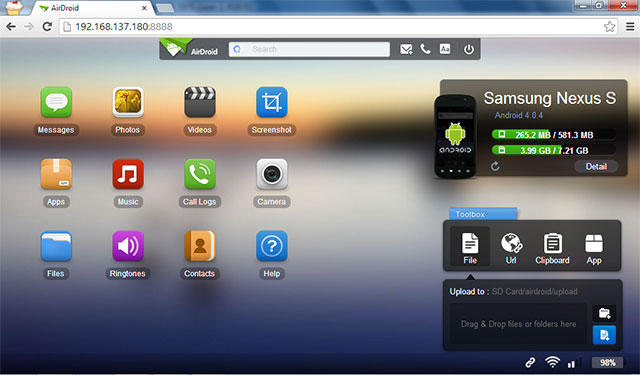 I was searching for a way to transfer files from my Android phone to my laptop when I came across the Airdroid app. But to my astonishment, it almost makes me control my Android phone entirely from my laptop!
With Airdroid, you can make phone calls, send and receive text messages, capture pictures using the phone's back or front camera, play music and videos, take screenshots and of course, transfer files wirelessly. To top it all, Airdroid has one of the most beautiful user interface I've ever seen.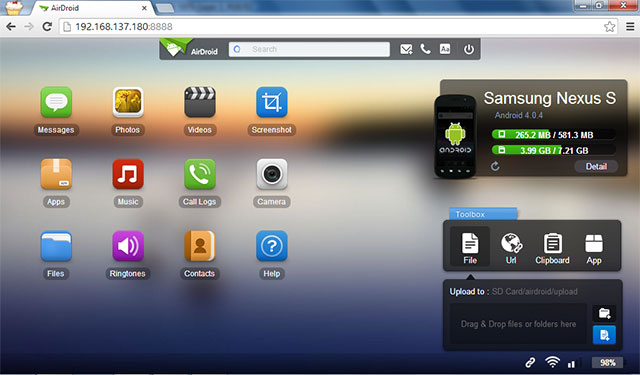 Airdroid's user interface is one of the most beautiful I've ever seen.
How to Use Airdroid
After installing Airdroid from Google Playstore, you'll have to connect it to a WiFi network where your laptop or desktop computer is currently connected too. If you have no WiFi at home or at work, try this tutorial on how you can create a WiFi network using your laptop only.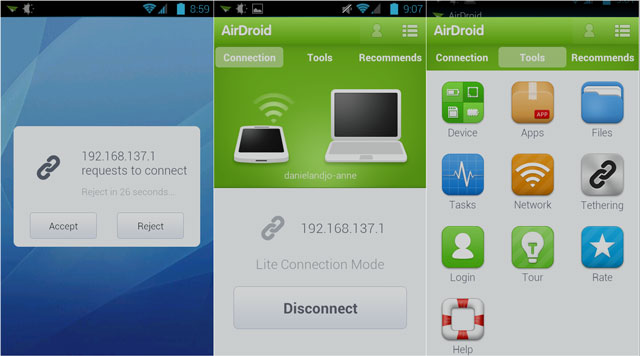 Airdroid interface on an Android phone.
Open Airdroid and it will then ask you to type a url (http://web.airdroid.com or a url with numbers) in your desktop web browser. I'm using Google Chrome to do this and then Airdroid prompts you to accept the connection from your phone.
Sending and Receiving SMS on Your Laptop Using Airdroid
This is one of the sweet features of Airdroid. It makes you more productive if you're work involves the use of laptops because you'll save time in reaching for your phone when a text message arrives.
Here's a screenshot of messaging on Airdroid: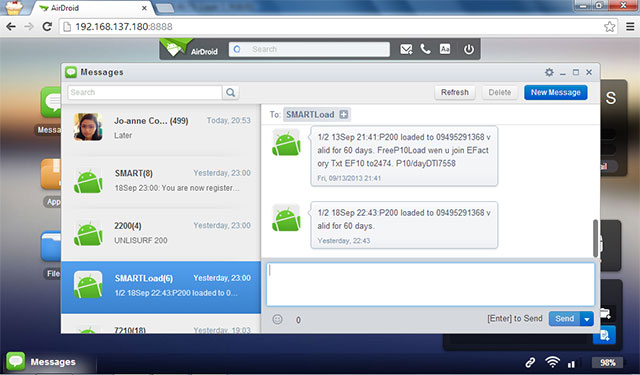 Now, I can focus more on completing my blog posts than reaching for my phone to reply to SMS from you.
Taking Pictures and Screenshots Using Airdroid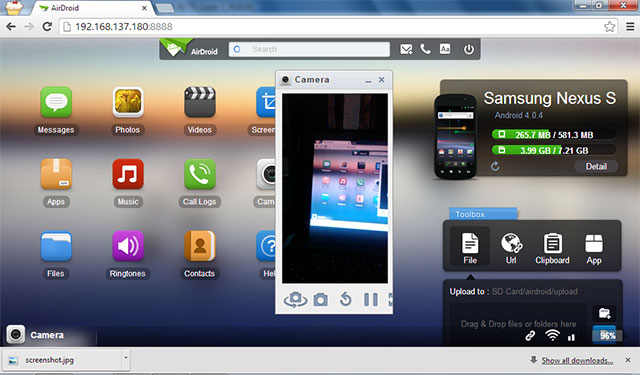 Give me a good idea on how you can use this feature!
This feature requires a rooted Android phone. If you're willing to do that, you can then take a picture just like what you see above. You can even take screenshots too!
Wireless File Transfer Using Airdroid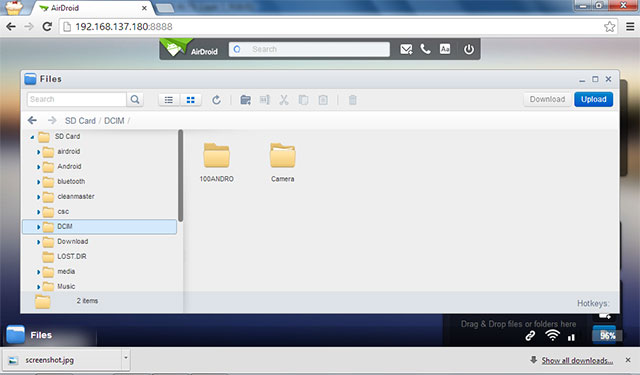 This was the feature I was looking for and you can see how neat that interface looks like. Airdroid also operates fast when transfering files from your phone or from your laptop.
Did I mention that Airdoid works offline? That's a very big plus point for us!
More Features with Airdroid 2
Right now, you can already download Airdroid 2 from google Playstore. It has more features like phone locator and taking a picture of your phone's thief for the Pro version.
Add a comment:
Show Comment Form 💬