LG G2 Unveiled with Key Innovations and Solutions to Smartphone Design Problems
BY Daniel Gubalane ON Aug 07, 2013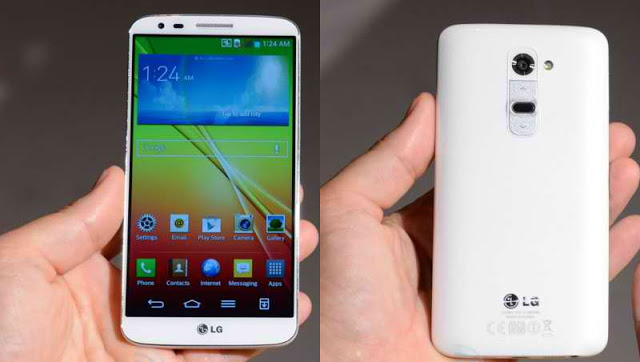 LG unveiled their latest flagship phone, LG G2 and revealed new innovative features and solutions to the problems that plague today's smartphones.
LG G2 runs Android 4.2.2 Jelly Bean using a 2.3 GHz Snapdragon S800 processor with 2 GB of RAM and an Adreno 330 GPU. It will also have a Graphics RAM that will improve its battery life by up to 10%.
The features of LG G2 were divided into 5 different categories design, display, camera, audio and user experience. Let's see if you will be amazed by LG.
LG G2 Innovative Design
LG G2 is a seamless device when looked at with no physical buttons in front or at any of its four sides. The power button, volume rockers and camera are neatly grouped into the back. This is the primary feature that sets LG G2 from other smartphones.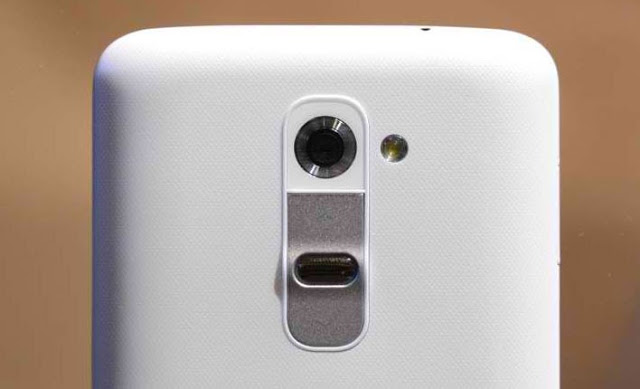 LG G2 Back with Volume Buttons and Camera by Sarah Silbert
The volume buttons also serves as shortcuts to the quick memo and camera app.
LG G2 Stunning Edge to Edge Display
Using an innovation with the wiring of the touch sensor, LG managed to reduce the bezel of LG G2 to a mere 2.85 mm! That's just an all screen phone.
LG G2 can be held with one hand eventhough it is considered as a phablet with a width of 2.7 inches and a screen size of 5.2 inches. It's a full HD (1920 x 1080 Pixel) IPS display
LG G2 Camera with Optical Image Stabilizer
LG G2's camera can take high quality photos even in a running vehicle on a bumpy road. This is the effect of its optical image stabilizer that makes tiny adjustments to the position of the lens to compensate for the shakes experienced by the phone.
LG said that it's the first to offer OIS technology for a phone with a 13 MP camera.
LG G2 Hi Fidelity Sound
Audio is a primary focus with the LG G2. They even compared the phone's audio with the sound on a recording studio.
LG G2 outputs sound at 24 bit/192kHz and is accompanied by a specially made earphones and ringtones by the Vienna Boy's Choir.


LG G2 Software Features
Just like Samsung that creates custom apps and functions of their phones, LG introduced several software features that aims to improve the user experience.
You can answer a call just by lifting your phone and placing it next to your ear with Answer Me.
There's also a new Guest User feature that restricts your friends or kids from accessing apps, files or payments. This ought to prevent accidental purchases by your kids. It works by having different pattern locks.
You can tap the LG G2's screen to wake it up and close apps by a three finger swipe down.
Even better, you can use your LG G2 as a remote for all of your appliances using its built in Infrared sensor.
Those are the 5 key areas that LG G2 introduced innovations, are you excited with this phablet from LG?
Add a comment:
Show Comment Form 💬