How to Prevent Facebook Friends from Seeing Your Posts
BY Daniel Gubalane ON Jul 09, 2013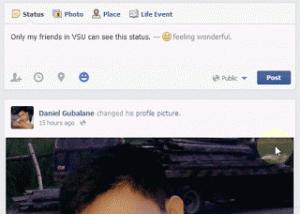 The easiest way to prevent Facebook friends from seeing your status update is to use the inline privacy option. This is the drop down button beside the Post button.
The options in the drop down menu are your lists. Every time you add a new friend, you must add him or her to a list. For example, you can add him to a list of your friends in school.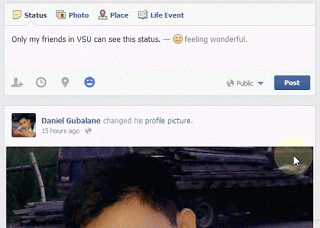 Posting with privacy. This is an animated image. Click to see it in action!
Doing this prevents them from seeing your posts and its comments, likes and shares. If you want to totally prevent a friend from seeing everything about you on Facebook, you should block him. Here's how:
Prevent a Facebook Friend from Seeing All Your Facebook Activity (Blocking)
Click the gear icon in the upper right corner of your screen and select Privacy Settings from the drop down. This will take you to another page. Where there is a menu for Blocking on the left side. Click it and add the name of the Facebook friend you want to block in the Block Users box and hit the Block button.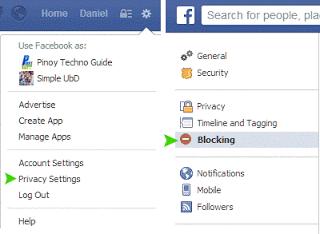 Take note that blocking a Facebook user will prevent him from seeing your Facebook profile and activity when he is in Facebook. However, they can still see part of your profile when searched using Google. For example, if I block you, you will see this on Google: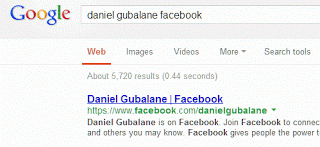 …and clicking on it will take you to my Facebook profile where you can see my profile picture and cover photo.
Add a comment:
Show Comment Form 💬