How To Get the Most from Your BlackBerry
BY jo-anne ON Jul 23, 2013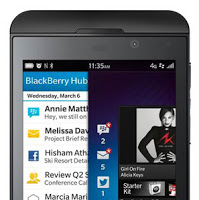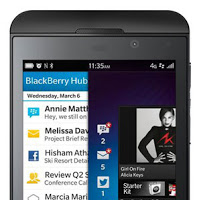 If you've been a long-time fan of BlackBerry devices, you were probably thrilled over the release of its latest operating system, BlackBerry 10, earlier this year. The new OS hones in on what BlackBerry has always done best: streamlining communication so that users can multi-task more effectively. Let's take a look at the best of the BlackBerry Z10 features to help you make the most of your mobile:
BlackBerry Hub
For business users, there's simply no better way to organise your contacts, messages, and notifications than with BlackBerry Hub. That's because BlackBerry Hub updates contacts in real-time based on information gathered from online personas and delivers all notifications—whether they be from email, SMS, BBM, or your social media accounts—straight to the Hub. Don't want to deal with social media while you're at work and vice versa? No problem. Filter your messages accordingly to help you focus on work (or play) whenever you want.
BBM
BlackBerry's popular mobile messenger service, BBM, has also benefitted from some recent upgrades. The new BBM 7 features screen sharing and BBM Voice, which allows you to make free voice calls over Wi-Fi. For business users, this feature will surely come in handy when you're trying to share, review, and collaborate on important documents and presentations. And for social users, there's good news too: BlackBerry is promising the release of a BBM app for Android and iOS later this summer, meaning you'll finally be able to group chat, text, and video with all your friends at once, regardless of which platform they use.
Expandable Storage
If you were disappointed that the new Z10 only comes with 16GB of built-in storage, take advantage of expandable storage to boost your overall capacity. The Z10 supports microSD memory cards of 64GB, giving you a total of 80GB to store your music and photos. As a recent article in Computer World notes, the Z10's expandable storage actually gives it an edge over the iPhone, which does not support expandable storage.
Apps


Apps are an integral part of the mobile experience, and BlackBerry 10 doesn't disappoint with its selection of offerings. When Tech Radar featured a round-up of BB10's best apps last month, it recommended PlayCloud 10 for file management, Conqu for managing tasks and note taking, and ClipMan Clipboard Manager for copying and pasting text between apps. While those practical suggestions are great for business users, those interested in using their new BB10 device for personal use will find plenty of great apps, too. Photo Studio PRO and Instaphoto are excellent choices for image editing, while Popcornflix is the go-to for movie streaming and TuneIn is a must for music and podcasts. Want your own voice activated personal assistant? Download SayIt for BlackBerry.
This article is a guest post by Matt Morgan of Mighty Tech News.
Add a comment:
Show Comment Form 💬