MyPhone A919 3D Duo will Amaze You with its 3D Display
The first of its kind in the Philippines local mobile phone market, A919 3D Duo features a 3D display without the need for 3D glasses. MyPhone and other tech blogs call it "naked eye 3D".
MyPhone A919 3D Duo's 3D display will be powered by a 1 GHz MTK6577 processor and 512 MB of RAM. It will run Android 4.1.2 Jelly Bean on a 5 inch 3D display with 3D camera, 3D video and 3D games.
A Closer Look at MyPhone A919 3D Duo's 3D Screen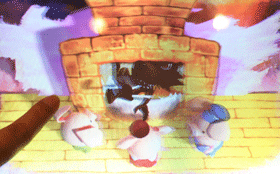 Parallax Barrier Technology / Gizmodo
The science behind MyPhone A919 3D is parallax barrier. It's the technology of showing different images to the right and left eye by having a layer that covers one of the images for the other eye.
Parallax barrier is like the 3D effect of some stickers or paintings where the subject seems to come out of the frame. But parallax barrier technology in phones and televisions does not look rubbish like the ones we see in some China made 3D paintings. They are quite cool to look at.
Parallax barrier has the advantage of presenting 3D images and videos without the need for other equipment like a 3D glass or helmet. However, you need to be at the right spot to see the 3D effect. That means if you tilt the phone too much, the result will be a blur of the two images and not a 3D picture.
Looking at the 3D screen also reduces the brightness and sharpness of the image since the resolution is shared between the two slightly different images that creates the 3D effect.
MyPhone A919 3D Duo's Camera can Take 3D Photos and 3D Videos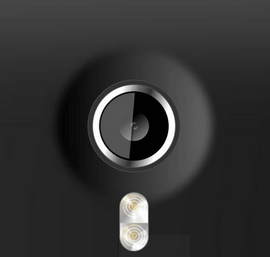 MyPhone is eager in telling customers that their A919 3D Duo has a camera that can take 3D pictures and videos. A919 3D has a 5 MP main camera at the back and a VGA camera at the front.
The back camera has a dual LED flash to improve pictures taken during the night and even during the day.
One thing that bothers me though is the fact that there are only a few mobile phone models that can render 3D images. This means that only those with A919 3D or other 3D phones and devices can enjoy your 3D photos.
But don't worry, A919 3D can still take normal or 2D pictures and videos.
3D Games and Other Content for MyPhone A919 3D Duo
What's the purpose of a 3D display if you don't have 3D content to throw at it?
The good thing is there are already a several games and utilities that supports 3D displays. The main app that supports 3D display is youtube. The video sharing giant has thousands of 3D videos to immerse your self in.
Here are also several Android games that supports 3D display:
Near Orbit Vanguard Alliance 3D (N.O.V.A.)
Asphalt 6: Adrenaline 3D
Spider-Man: Total Mayhem 3D
Angry Bots 3D
Assassin's Creed – Altaïr's Chronicles 3D
Finally, Here's the Complete Specs of MyPhone A919 3D Duo
1 GHz Dual Core MTK6577 Processor
Android 4.1.2 Jelly Bean
512 MB RAM
5 Inch WVGA (480 x 800) Naked Eye 3D Display
5 MP Fixed Focus 3D Main Camera with Dual LED Flash
VGA Front Camera
Dual Sim/Dual Standby
4 GB Internal Memory
Expandable up to 32 GB via microSD
WiFi, 3G, GPRS, GSM, FM Radio, GPS, Bluetooth, microUSB
Motion, Proximity and Ambient Light Sensor
2,000 mAh Battery
₱ 7,390.00
Leave a comment: