Make your Android Phone Look like Windows 8 with Launcher 8
BY Daniel Gubalane ON Apr 13, 2013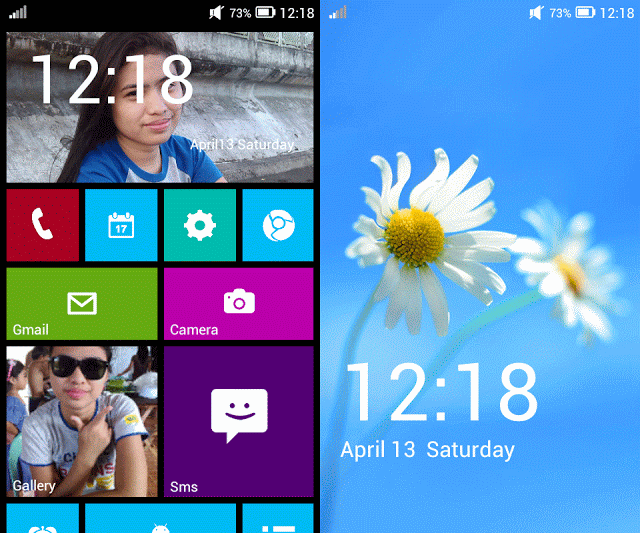 I eventually grew tired and bored by the Android user interface.
I tried putting different widgets on my Android phone's home screen. I even used apps like Go Launcher to customize how my phone looks. But it just bored me.
Then an idea hit me like a wave of enlightenment. Why not make my Android phone look like Nokia Lumia's Windows 8 interface? Why not try the 'tiles' concept?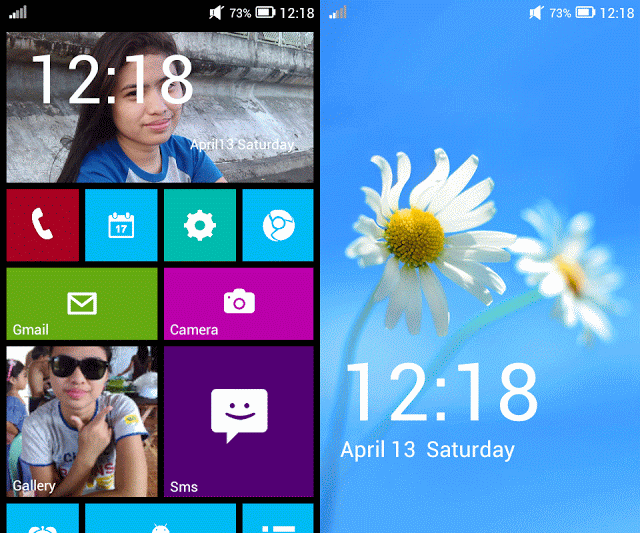 Meet Launcher 8 – Android App that turns your Android phone into a Windows 8 phone!
I searched the Google Play Store and come face to face with the app called Launcher 8. It is an app developed by QiHang Dev Team. The name sounds Chinese to me and there's not enough information about them.
When installed, launcher 8 will replace the default Android launcher in your phone and replace it with the a launcher that displays your apps as tiles.
With the latest version of Launcher 8, you can customize the colors and background image of the tiles, their size and the application that they will open.
Launcher 8's Live Tiles
Launcher 8 comes with a few live apps that update by flipping and panning. There's the Time tile that shows the time and date.
Another is the Live Contacts tile that shows you your contacts with their pictures flipping like mad. Of course, the much loved live image gallery tile is also present which shows pictures from a predefined folder in a continuous slideshow.
Gorgeous Windows 8 Style Lock Screen for your Android Phone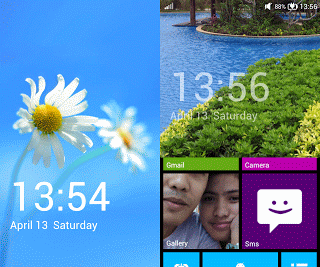 I've got to admit, the lock screen in the desktop Windows 8 is the most beautiful lock screen so far. I love to have it in my Android phone.
Launcher 8 amazingly grants my wish by replacing the lock screen of my android phone with the Windows 8 lock screen. There's the familiar white flower of Windows 8, the time and date and some notifications at the top.
Forget the swipe to the right to unlock by Android, you can unlock your phone from the Launcher 8 lock screen by swiping upwards – just like the Windows 8 desktop.
Editing the Tile Colors, Background Image and Bound App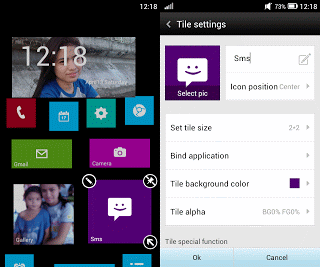 Of course, you can customize the tiles in your new Windows 8 looking Android phone. To do this, just long press on the tile that you want to edit.
Several handles will then appear on that tile while other tiles will seem to float around. Tap on the pencil handle to edit the color, background and the app that opens when that tile is clicked. The arrow handle will re-size the tile and the pin handle will remove that tile.
More options can be opened when the settings button or the settings tile is pressed.
What do you think of Launcher 8? Share your thoughts in the comment section.
Add a comment:
Show Comment Form 💬