How to Install Facebook Home in any Android Phone (No Root Required)
BY Daniel Gubalane ON Apr 13, 2013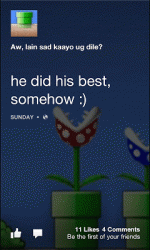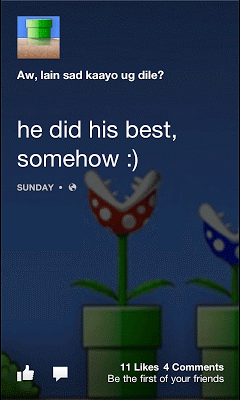 Facebook Home
Facebook Home unlocked with Working Chat Heads
For those who are very excited, the steps in installing Facebook Home in your Android phone is at the bottom of this article.
Mark Zuckerberg announced on April 4, 2013 Facebook's biggest step in the mobile arena – the Facebook Home. It's a set of apps that according to him, "…puts people first instead of apps."
People (especially Facebook addicts) got excited over Facebook Home with it's cover feed, chat heads and other features. However, Facebook locked Facebook Home so that only five smartphones can install it – HTC One X, One X+, Samsung Galaxy S III, Galaxy Note II and the upcoming Samsung Galaxy S4.
It even went further by not allowing people with the devices mentioned above to install Facebook Home if they are not from the United States.
Thanks to theos0o of XDA, you can now install Facebook Home
Of course, people always find ways. There were leaks of the Facebook Home APK and people began installing them. However, they are met by a message from Facebook Home that says, "Thanks for installing Facebook Home. Your device is not supported yet. You'll get a notification when Facebook Home is ready for your device."
But then again, people won't stop with that. They always find ways. One way to install Facebook Home is by rooting your Android phone and editing the build.prop file.
I know, many are afraid of rooting their Android phone. That's why you should thank theos0o of XDA Developers Forum. He modded the Facebook Home application to run on virtually all Android phones and fixed the Chat Heads issue.
Install Facebook Home in your Android Phone by following these steps: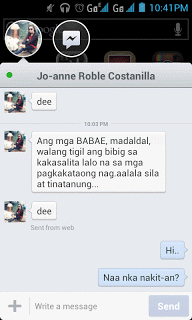 Chat Heads
1. Download Facebook Home. This includes the Facebook Home app itself and Facebook Katana app (just the normal Facebook app) in a single rar file and the Facebook Messenger app in another file.
2. Extract the FB_HOME.rar file using Winrar or 7-zip.
3. Copy com.facebook.katana.apk, com.facebook.home.apk and com.facebook.orca.apk to your microSD card.
4. Install Facebook app which is the com.facebook.katana.apk followed by the main Facebook Home app which is com.facebook.home.apk.
5. Install com.facebook.orca.apk which is the Facebook messenger app with Chat Heads.
6. Open the Facebook App (not Facebook Home) and tap Enable Facebook Home button.
7. Reboot your Android phone and enjoy Facebook Home!
Add a comment:
Show Comment Form 💬