Top 5 Google Softwares that Should be Installed on Your PC
BY Daniel Gubalane ON Jan 15, 2013
Google has grown into the biggest internet giant that makes services and products for us. Aside from the well known Google services like Google Search that everybody knows, there are several softwares that Google has acquired and developed.
Here are the top five Google Softwares that I think should be installed on every PC. I've also included a short description and features on each of them.
1. Picasa
Picasa is a Photo Viewer with a very cool interface. When you use Picasa instead of the default Windows Photo Viewer on your computer, you will see this when you preview an image.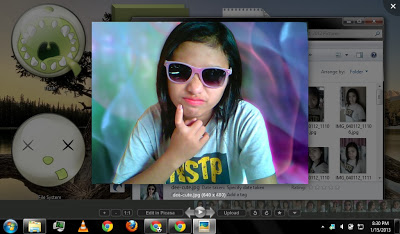 Picasa Preview | Click to Enlarge
It's pretty. The picture pops up and the rest of the screen is overlayed with a dark but semi-transparent covering giving an emphasis on the image.
If you're wondering who that girl is, that's my beautiful girlfriend.
2. Google Chrome
So you're wondering why Google Chrome comes second? Let's just say that Mozilla is catching up.
However, Google Chrome is still the best desktop internet browser. It's fast, secure and modern. No matter how Microsoft reinvent the Internet Explorer, Chrome is the champion in the internet browser market.
Using Google Chrome has many advantages. One is the faster page loading using the SPIDY protocol used exclusively by chrome.
Another advantage of using Google Chrome is the feature which is also exclusive to chrome, multiple users. If you have a friend who is begging you to use your laptop to check her facebook account, you don't need to open Mozilla. You just go to the settings of your Google Chrome Browser, scroll down to Users and click on Add Users. You will then be prompted to select your icon. I prefer the alien icon.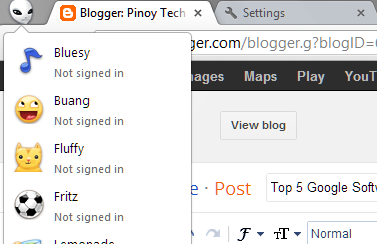 After creating a new user, click on the icon on the top left of your Google Chrome window and click the icon you chose a while ago. This will open a new Google Chrome window where your friend can log in to different websites without interfering with your other chrome window.
3. Sketch Up 3D
Sketch Up is a 3D modeling software from Google and Trimble. It is the easiest 3D modeling sofware to use. In 2 minutes, you can already make a simple house!
I first stumbled across Sketch Up when I was looking for a 3D modeling software that can be installed on a netbook. Autodesk Maya is just not going to run on an Intel Atom N455 netbook. Blender is a good altenative but I soon gave up because Blender is too complex for me and for the small screen of my netbook.
Finally, I found out about Sketch Up and installed it on my netbook. I was delighted on how easy it is to push and pull an object in Sketch Up and produce a very good 3D model.
Here is a video of my first 3D model – my name!
4. Google Earth and Google Sky
Everybody knows Google Earth. But few people actually installs Google Earth on their PC.
Google Earth is not an offline version of Google Maps. It is more than a map. Google maps cannot offer 3D views for buildings if your PC cannot support Open GL or if your Graphics card is not enough. These are true for netbooks.
I own a netbook that's why I'm talking a lot about netbooks.
5. This spot is your choice!
I'm giving you the honor of choosing the top 5 Google software.
Add a comment:
Show Comment Form 💬