How to Create a .com Blog
BY Daniel Gubalane ON Jan 04, 2013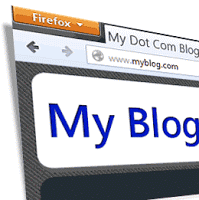 If you are going to start a blog and you want it to be known, rank up on Google Search and look professional, then you need a .com domain.
It is very easy to create a blog with a .com domain. I've done it and it took me only $12 and several minutes.
There are 4 steps to create a .com blog.
1. Choose Your Blog Platform
2. Buy a Domain Name
3. Point Your Domain Name to Your Blog
Let's make these steps clear and discuss them one by one.
Step 1 | Choose Your Blog Platform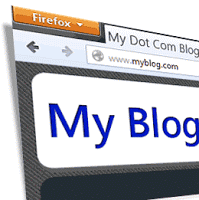 The two most common blog platforms are WordPress and Blogger.
I am using Blogger and I recommend that you use it too. Blogger is free to use, a product of Google and has a strong community support. Recently, Blogger also increased the available plugins that you can add in your blog.
WordPress, on the other hand, is a content management system that is very versatile and user friendly. If you have more budget and are really, really serious, use WordPress.
If you choose Blogger like me, go ahead and create a new blog. Name it and choose one of the available templates.
I'll discuss WordPress with the next step.
Step 2 | Buy a Domain Name
Decide the domain name that you want. Mine for example is pinoytechnoguide.com and buy it from www.GoDaddy.com
.
There are others that sell domain names but I recommend www.GoDaddy.com
because they have good customer support. Most domain names are $12 only.
For those who chose WordPress as their blog platform, you also have to buy hosting service on the Dedicated Servers at GoDaddy.com
and install WordPress to start your blog.
Step 2 | Point Your Domain Name to Your Blog
Wordpress fanatics are exempted from this step because they already have their .com blog on line.
For those who do not want to pay for Web Hosting and chose Blogger, go no to your blogger Dashboard. Go to the Settings of your blog, scroll down to Publishing and click + Add a custom domain.
Click the Advanced Settings and enter the domain name that you purchased from Go Daddy.
When you click the save button, Blogger will tell you to add to CNAME records in your DNS Manager. Don't worry, this can be done easily.
To edit your CNAME records, login to your Go Daddy account. Go to My Account > Click Domains and Launch your domain name.
You will then go to a new page where you Put the cursor over Tools > DNS Manager and click.
Click Edit Zone below your domain name and add the two CNAME records given by Blogger by clicking Quick Add.
Save the Zone File and Save your settings in Blogger.
You should now have your .com blog up and running. Create your first post and try other templates.
Add a comment:
Show Comment Form 💬