Teclast M40 Tablet Review
BY
Daniel Gubalane
ON Mar 02, 2021
WITH
80 Shares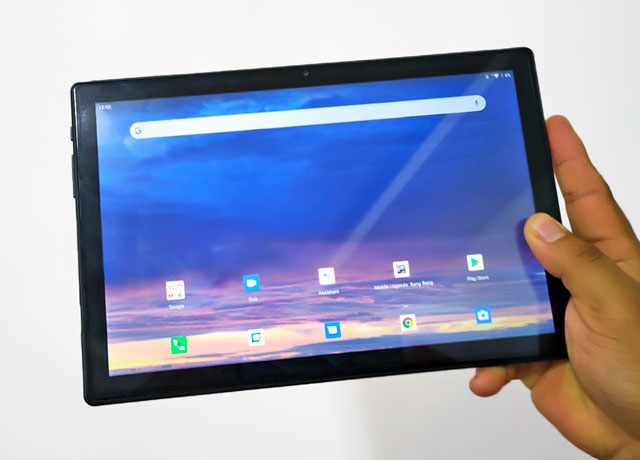 The Teclast M40 is an Android tablet with a 10.1-inch FHD+ display, Unisoc T618 processor, 6GB of RAM, and 4G LTE connectivity. It's available on Lazada Philippines for ₱8,499.00 with freebies.
I've been testing the device for three weeks including its design, build quality, performance, camera quality, connectivity, and battery life. Here are my thoughts and full review!
Design and Build Quality
The Teclast M40 tablet has a metallic back cover and plastic frame so it should be sturdy. However, I still recommend a tablet cover especially it's being used by a kid for online classes.
It measures about 9 mm thick and weighs just above 550 grams. I'm comfortable using it two-handed but not for extended periods.
At the back of the tablet is an 8MP camera with a slight protrusion while a 5MP selfie camera resides on top of the 10.1-inch display on the front. Its loudspeakers are at the bottom while the microSD card/SIM card tray and 3.5mm audio jack are found at the top.
Meanwhile, the left side of the tablet has all the buttons including the power button and volume buttons. It also has the USB Type-C port used for charging and data transfer.
Display and Audio Quality
The 10.1-inch FHD+ display of the Teclast M40 tablet looks sharp enough for casual users with decent color vibrancy. However, I can still discern the individual pixels since it's a large tablet.
It's also bright enough for indoor use but looks too dim under direct sunlight even at maximum brightness. This isn't really a big issue with tablets though.
However, a more valid concern is its lack of auto-brightness feature. The user has to manually change its brightness if it's too bright or too dim.
Nevertheless, watching YouTube videos and Netflix shows on the Teclast M40 is still enjoyable. A big part of its multimedia experience is the sound from the stereo loudspeakers that has surprisingly good quality.
Performance and Gaming Experience
The Teclast M40 is powered by a Unisoc T618 chipset with an octa-core CPU, 6GB of RAM, and a near-stock Android 10 operating system.
Navigating through its user interface feels smooth since there are no bloatwares hogging the tablet's resources. I was really surprised by the tablet's fluid performance. However, I've been using high refresh rate devices for the past months so I can still imagine a smoother performance if this feature is present.
Nevertheless, it has more than enough processing power for social media, online learning, watching videos, and other light tasks.
In terms of gaming performance, the Teclast M40 can achieve a respectable 58 fps of average frame rate in Call of Duty Mobile. This means a smooth gaming experience although the graphics quality is limited to Medium.
Playing Mobile Legends: Bang Bang on the tablet can also be enjoyable but the maximum supported frame rate is 30 fps only. Hence, power users and pro players might be left wanting more.
Camera Quality
Sadly, the Teclast M40 doesn't have great cameras. It has an 8 Megapixel rear camera and a 5 Megapixel front camera.
Its rear camera can still produce decent-looking pictures but it mostly churns out dull and poorly-exposed pictures. You'll have to set the lighting evenly because it struggles even when trying to capture a landscape shot during a sunny day.
Here are some sample pictures from the Teclast M40 tablet's 8MP rear camera:
On the other hand, the selfie camera yields better pictures for its purpose. It's sufficient for video calls and occasional selfies.
It's still not great though and I think the company can do better with its future tablets.
Connectivity and Security
The Teclast M40 features both Wi-Fi and 4G LTE ensuring internet connectivity in different scenarios. It's a dual-SIM tablet but the second SIM slot doubles as a micro-SD card slot for additional storage.
It also has Bluetooth, USB Type-C, and a regular 3.5mm audio jack. However, there is no GPS so the tablet relies on Google for an accurate location.
There are also no biometric unlocking methods on the device. You can only use traditional screen locking features including a PIN, password, and pattern.
Battery and Charging
A large 6,000mAh battery powers the Teclast M40 for an entire day on casual usage. Playing resource-intensive games drains the battery in about 4 hours.
It scored 6 hours and 28 minutes on the PCMark Battery Life Test 2.0. This test simulates a continuous use of the device with different tasks like web browsing and video streaming.
Meanwhile, re-charging the tablet from 0% to 100% battery capacity takes a little over 2 hours using its bundled charger.
Conclusion
The Teclast M40 is a great tablet for browsing social media or other websites and watching videos. It's also a decent gaming tablet with smooth performance in many popular mobile games.
It doesn't have great cameras but its front camera is enough for selfies and video calls. I wish it had auto-brightness though.
Still, the Teclast M40 gets a thumbs up for me and I recommend it for those who are looking for a good tablet with 4G LTE connectivity at a reasonable price. Be sure to include a tablet cover when you purchase on Lazada for added protection and comfort.
Teclast M40

Review Summary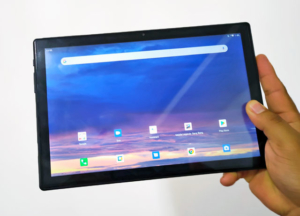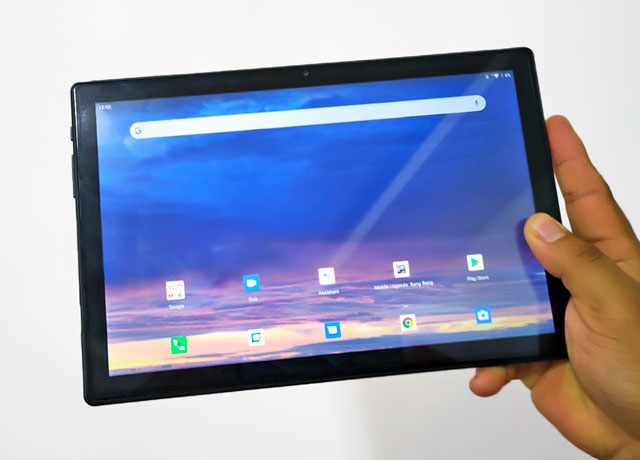 It's a 10-inch tablet with FHD+ display, 6GB RAM, 4G LTE connectivity, and 6000mAh battery!