Android P Uses A.I. for Adaptive Battery and Adaptive Brightness
BY Daniel Gubalane ON May 09, 2018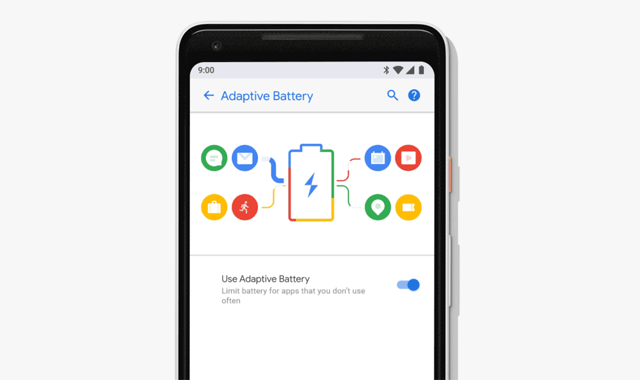 Huawei and ASUS have been adding A.I. features into their smartphones recently. However, Google is saving them all the trouble by building Artificial Intelligence directly in the Android operating system.
In collaboration with DeepMind, Google used Machine Learning to create Adaptive Battery and Adaptive Brightness in the latest version of its mobile OS – Android P.
Adaptive Battery
Engaging battery saving mode in most smartphones simply prevent apps from running in the background which means the user won't receive new emails or other notifications. It's useful in some situations but there should be a way to save battery while still having a 'functioning' smartphone, right?
Adaptive Battery aims to solve this by identifying which apps the user will likely use for the next few hours using Artificial Intelligence. These apps will then be allowed to run in the background while those that are rarely used will be blocked.
Initial testing showed significant reduction in background activity which should translate to longer battery life.
Adaptive Brightness
When Google pointed out the problem with automatic brightness in smartphones, I was like, "Yes! Thank you!"
The main problem is that smartphone makers determine how bright or dim the screen should be depending on the brightness in the surroundings. That's great in theory but some phones are still too bright at night or too dim in daylight that I still have to adjust the brightness manually.
Adaptive Brightness will solve this by using Artificial Intelligence. Users still need to manually set the brightness according to their preferences at first but A.I. will take that input and adjust the screen's brightness automatically from then on.
Aside from being comfortable to look at, the screen will also consume less battery if you prefer a slightly dimmer setting.
Android P
Now, all I have to do is look for a smartphone that can run on Android P. Aside from the Google Pixel phones, other smartphones can also run the Android P Beta. This include the Sony Xperia XZ2, Xiaomi Mi Mix 2S, Nokia 7 Plus, Oppo R15 Pro, Vivo X21, Essential Phone and the upcoming OnePlus 6.
Sadly, I don't have any of those smartphones.
Add a comment:
Show Comment Form 💬