No ISP Reached 100% of Advertised Speed According to NTC Speed Tests
BY Daniel Gubalane ON Mar 17, 2016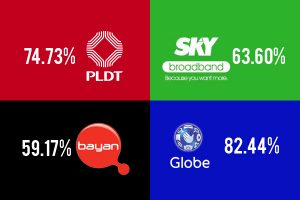 Just promises…
From February 15 to March 10, 2016, the National Telecommunications Commission (NTC) conducted speed tests for the different Internet Service Providers (ISPs) in NCR.
Sadly, not one of the four ISPs reached 100% of their promised speed. Globe leads with an average of 82.44%, PLDT comes in second with 74.73%, Sky Broadband has 63.60% and Bayan Tel gets the last place with only 59.17%.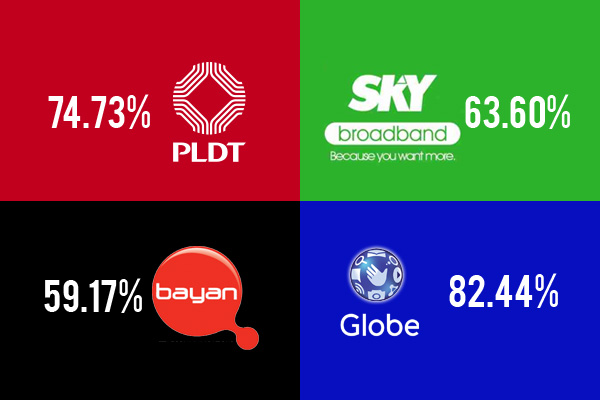 Average actual speed vs advertised speed ratio as measured by NTC.
A test of PLDT's 2Mbps DSL line in Makati showed the highest score of 97.35% with a measured throughput of 1.947Mbps. However, its 30Mbps Fiber line in Quezon City only registered 1.782Mbps in NTC's test – that's 5.94% only!
Globe is more consistent with its scores. The lowest was measured in its 7Mbps DSL line in Marikina. The measured throughput was merely 4.121Mbps or 58.87%.
No sanctions
Despite these disappointing results, the NTC has no plans to sanction the ISPs. Among the reasons cited were the lack of an Internet Speed Standard here in the Philippines and inconclusive tests.
If it's up to you, what sanctions do you want for these ISPs?
Add a comment:
Show Comment Form 💬