Transcend DrivePro Body 10 Body Camera Review
BY Daniel Gubalane ON Oct 10, 2015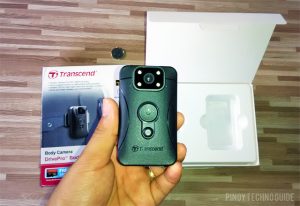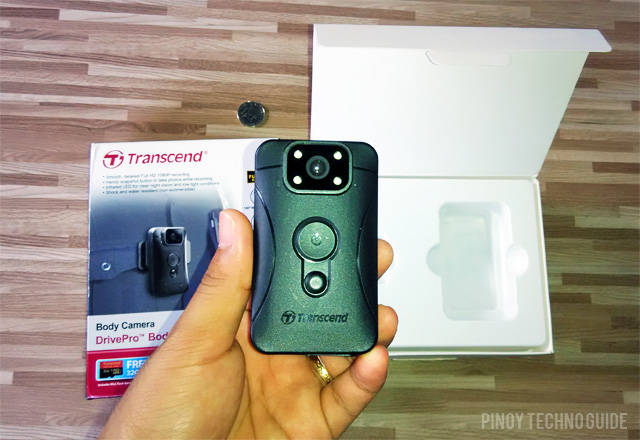 Transcend was kind enough to lend me its new body camera called DrivePro Body 10. It's a compact video camera with infrared for night vision, water resistance, shock resistance and a clip for your front pocket or belt.
I tested its video quality, battery life and durability. It looks perfect for security personnel and can even be used as a GoPro alternative to capture your adventures.
The Transcend DrivePro Body 10 comes in a standard package with its charger and microUSB data and charging cable. A quickstart guide, warranty card and a couple of promotional brochures are also in the box.
There's a a free 32GB microSD card which is already pre-installed in the body camera so you'll be ready to shoot videos out of the box.
The first thing you'll notice with the Transcend DrivePro Body 10 is the camera module which is surrounded by four Infrared LEDs in each corner. Below that is the Power Button which is used to take videos and Snapshot Button which, as the name suggests, takes snapshots.
At the back of the device is a big clip that can be rotated in increments. This allows it to be attached to your front pocket or a policeman's belt. Meanwhile, the bottom part houses the microUSB card slot and microUSB port which are covered by a single flap for protection.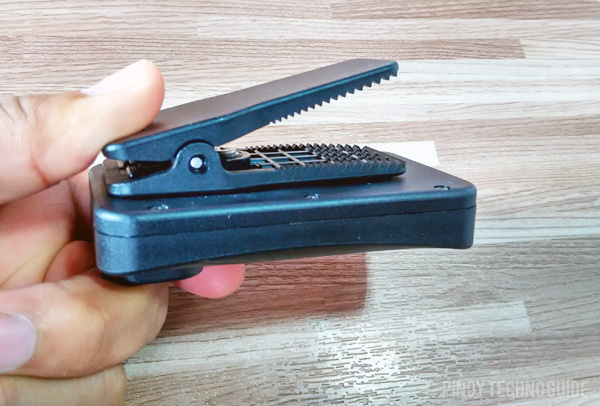 This is a strong clip.
There are two LED notification lights – one for charging and battery status while the other is for recording status.
The videos are saved in the microSD card and are separated into 3-minute clips with file sizes of around 300MB. A timestamp is also etched into the bottom of each video.
It might be annoying to have a lot of short videos rather than a single long video but there are several reasons for this. First, it's easier for the camera's processor to save the videos in separate clips. This prevents overheating or lagging. You will notice this effect when recording videos using your smartphone for a long time.
Another reason is for easier sorting and searching. Looking for the correct video is easier than having to scrub a long video.
Lastly, uploading short videos to YouTube is easier than a long one.
The Transcend DrivePro Body 10 can also take pictures while recording videos. However, it looks merely like a screenshot of the video.
Photo are saved in a separate folder in the microSD card and have a resolution of 1080 x 1920 pixels. File sizes barely exceeds 300KB.
The Transcend DrivePro Body 10 is equipped with a 1500mAh battery which isn't removable. It allows the device to capture videos for a little over 3 hours on a single full charge.
Re-charging the device using the included charger takes about an hour and a half.
The Transcend DrivePro Body 10 is a good companion for policemen, security personnel and other professionals. It can even be used as an alternative to a GoPro camera since it's considerably cheaper.
However, the video and photo quality are not as good as the advertised 1080p quality. It makes up for this deficiency by having infrared night vision and a water resistant body.
It's available on Lazada Philippines for ₱7,290.00.
Add a comment:
Show Comment Form 💬