Cherry Mobile Me Vibe Review: Good Performance but Mediocre Screen and Cameras
BY Daniel Gubalane ON Mar 19, 2015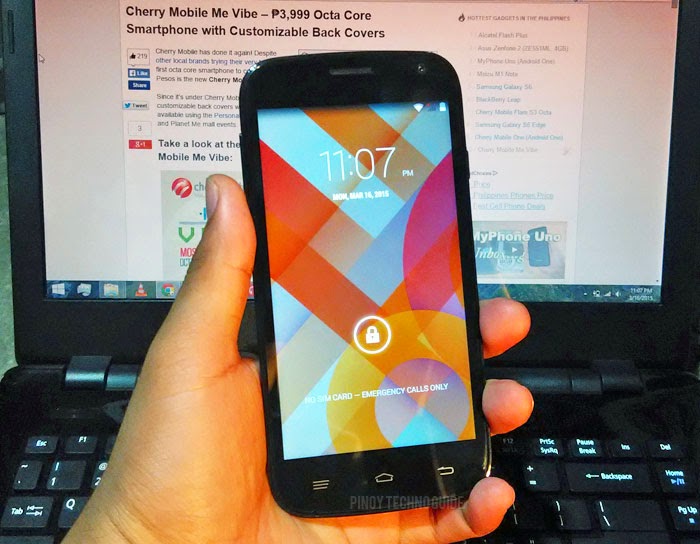 The Cherry Mobile Me Vibe came out in January 2015 as the cheapest octa core smartphone in the Philippines. It's guaranteed to perform smoothly but at what cost? I got one to find out.
On paper, it seems that the screen resolution and battery are the ones which were sacrificed to bring the Me Vibe's price down. However, it turns out that the two are just fine.
Coming from the Me series, the Cherry Mobile Me Vibe's box is white decorated with purple petals. It's a bit girly actually.
Inside is your usual smartphone package with the unit itself, charger, microUSB cord, in-ear earphones, user manual, free screen protector, USB OTG cord, Personalize Me coupon scratch card and a leaflet about the Cherry Mobile Fun Club.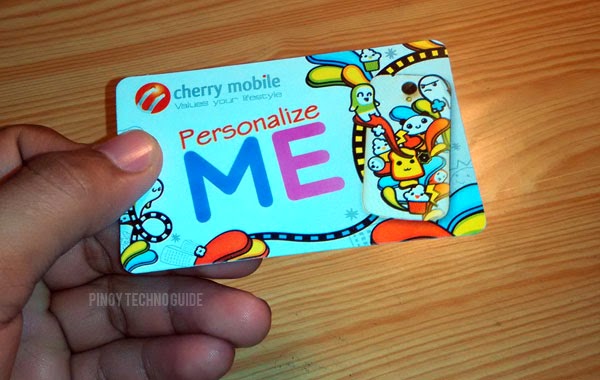 You can use this card to get a free customized back cover.
The in-ear earphones sounds alright and an okay quality. I'm particularly happy with the free screen protector and of course, the scratch card.
I did not expect much with the Cherry Mobile Me Vibe's display. It only has a pixel density of 220 ppi so pictures and icons tend to be pixelated although texts are very sharp. It has good viewing angles though.
Also, the screen only supports up to two touch inputs at the same time. This will be an issue with some games that require you to touch the screen with more than two fingers at the same time.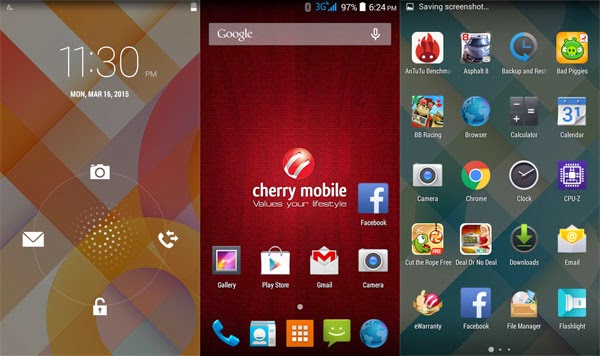 The Cherry Mobile Me Vibe has a four-way lockscreen.
Nevertheless, the Cherry Mobile Me Vibe already comes with Android Kitkat out of the box. All of Kitkat's goodness are there including the translucent status bar, immersive mode, ART runtime and a generally smoother user interface than Jelly Bean. You can also customize the background of the Messenger app.
I didn't like the default launcher though so I installed the Google Now Launcher. There are also several preloaded apps from Cherry Mobile. Thankfully, you can just disable these apps in the Settings.
Since the Cherry Mobile Me Vibe has an octa core processor, I expected it to excel in this aspect. CPU-Z confirms that it has a MediaTek MT6592M chipset with eight ARM Cortex-A7 CPU cores all clocked at 1.4GHz.
It performs as expected in Antutu Benchmark and Nenamark2. This speaks well for its processor and graphics renderer, the Mali-450 MP4.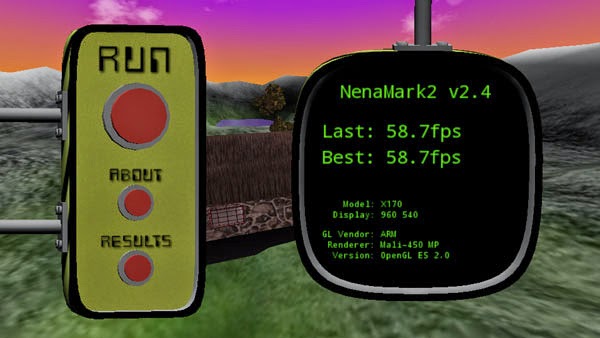 Games run smoothly with very few occasional stutters when playing NBA2K14. Casual games are not a problem such as BB Racing or COC. I can't seem to set Asphalt 8 to run with the graphics set to the highest quality though.
The Cherry Mobile Me Vibe can also play 1080p videos smoothly. However, you should only watch 720p videos since the qHD screen can't show all the extra details of full HD videos.
Multi-tasking is also pleasant with the 1GB RAM doing the job gracefully. You can open several apps and not worry too much that it will make your phone lag. A long press of the home button also shows a button to clear the open apps which comes in handy when you want all processing power to run a resource intensive game.
I'm divided with the Cherry Mobile Me Vibe's performance in photography. Its 13MP rear camera can take good pictures but you'll have to exert some effort to do so. It's very easy to make the pictures a bit washed out or even out of focus.
On the other hand, the 2MP front camera is a total disappointment. Yes, it can take acceptable selfies when the lighting condition is fine but it has a narrows field of view. That means you need a selfie stick or extend your arm as much as possible to prevent your face from looking enlarged.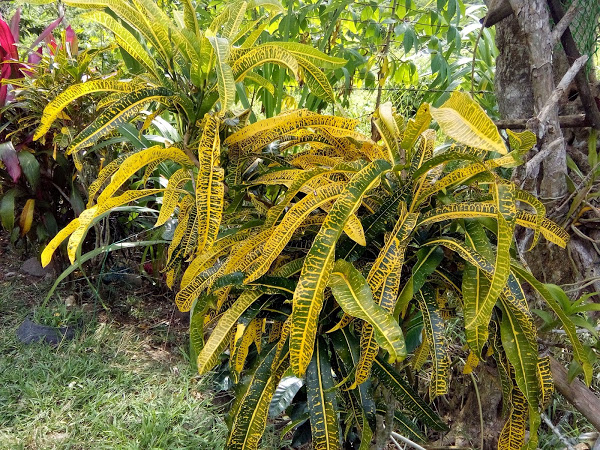 Cherry Mobile Me Vibe sample picture in Auto mode. (Original file)
Texting and calling using the Cherry Mobile Me Vibe are fine. Texting is a breeze while the earpiece sounds okay during calls. It's definitely not a high quality speaker but acceptable.
I recommend that you use the free in-ear earphones though for a better quality audio. Using the loudspeakers in listening to music is not a bad idea but refrain from maxing out the volume since it will distort the audio.
In terms of connecting to the internet via Wi-Fi, the Cherry Mobile Me Vibe does the job. Using cellular data is also fine as long as you're on a 3G network.
Browsing several websites is a smooth experience as well as checking out my Facebook and Instagram feeds.
However, its Bluetooth transfer rate is a bit slow. This might be because the Me Vibe uses Bluetooth 3.0 whereas I am used to the version 4.0 speed.
This is an area where the Cherry Mobile Me Vibe is expected to perform poorly. However, the qHD display does wonders in making the smartphone last longer.
I played a 720p video in loop with the brightness set to 50%, volume at 50% too with the in-ear earphones and one SIM card plugged in. The Cherry Mobile Me Vibe lasted 6 hours and 24 minutes before turning off.
This translates to almost a day of casual use. You'll definitely have to re-charge it upon reaching home from the school or office.
Cherry Mobile Me Vibe Advantages and Disadvantages
Advantages
Disadvantages
Cheap octa core!
Good performance
Customizable back cover
Low-res display
Mediocre cameras
Average battery life
Recommendation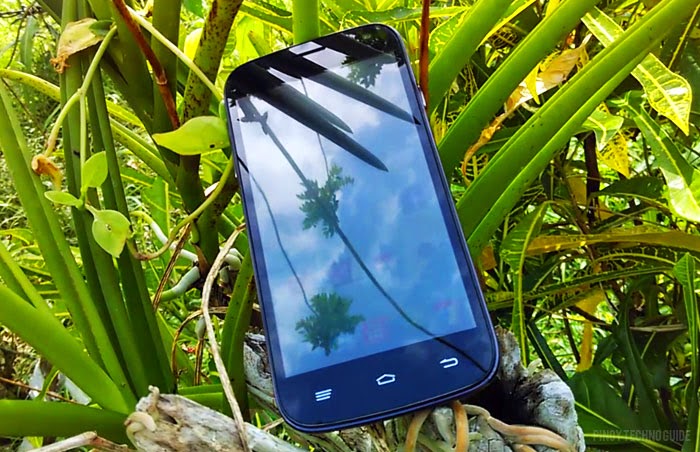 Are you craving for an octa core smartphone? The Cherry Mobile Me Vibe is a good one. It performs smoothly in playing games and multi-tasking.
However, its screen is not as sharp as HD ones. Its cameras aren't also the best that you can get for the price. The battery can survive a day but don't expect too much.
If you're after performance for a low price, this is a good choice. You can even get it on Lazada for a discounted price. However, you might want to stretch your budget a bit for something better.
Add a comment:
Show Comment Form 💬