Call PLDT Landlines for Free, Send Cute Messages and Have Fun with PLDT heyÜ App
BRAND PARTNERSHIP
Sep 16, 2014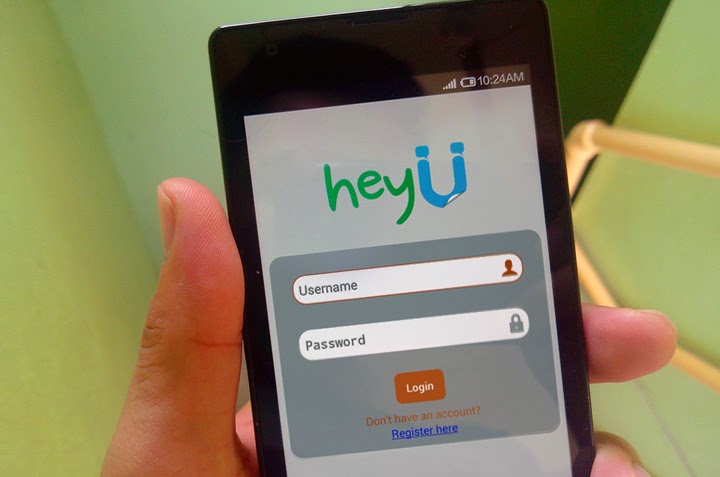 PLDT's heyÜ app lets you call PLDT landlines for free, voice call, video call and send cute messages to other heyÜ users and even offers call and text to Smart, TNT and Sun Cellular subscribers.
You can also use PLDT heyÜ to call your relatives in the United States, Canada and Hawaii for as low as ₱1.50 per minute! Other countries are also supported. The PLDT heyÜ is indeed the 'Filipino family's virtual landline and all-in-one communication app'.
Of course, the main feature of PLDT heyÜ is its ability to place a call from your Android smartphone to a PLDT landline. How many times have you wished you can call home using your smartphone easily without the heavy charge from your telco?
PLDT heyÜ is powered by PLDT's network so you will enjoy high speed connection for good quality voice calls, buffer free video calls and fail-proof instant messaging.
You can now make a surprise call for Nanay using PLDT heyÜ! Share this with your friends and if they use the PLDT heyÜ too, you can start a video call with each other for free! As of this writing, there are already over 10,000 heyÜ users throughout the country.
You can also use the Instant Messaging feature of PLDT heyÜ. You can send messages directly to your friend or family members, join private or public chat rooms of PLDT heyÜ users or surprise someone with Secret Messaging.
The app indicates if your message has been delivered or read. It will also show you if someone is already typing a reply. You can even attach pictures, videos and other files.
There's also a collection of cute stickers to personalize your message. My favorites are the 'push mo yan te!' and 'cool story, bro' stickers.
In order to use heyÜ, you have to register first on PLDT's website. Your username and password will then be emailed to you.
Meanwhile, you can download the PLDT heyÜ app from the Playstore. Install it and plug in the username and password that was given to you.
You can now enjoy the benefits of PLDT heyÜ!
If you're a PLDT Telpad subscriber, register for the PLDT heyÜ now and you'll be free from the ₱100 monthly service fee! You can add 4 more numbers to your account for family members or friends who would like to use PLDT heyÜ. You'll have to pay ₱100 for each of them monthly on top of your current PLDT landline bill.
After the registration, you can then join PLDT heyÜ's Price Grab promo where you'll have the chance to win one of the three brand new Samsung Galaxy S5 smartphones, 10 Bluetooth speakers or 5 Gift Certificates worth ₱500 each.
A successful registration from September 8 to October 8, 2014 will automatically qualify you to one electronic raffle entry.
You may also watch this video for more information.
What are you waiting for? Register now for the PLDT heyÜ app and enjoy all its benefits!

This is a sponsored post.
.write{
display:none;
}
Add a comment:
Show Comment Form 💬