Pinoy Behind Facebook Music Theme Malware
BY Daniel Gubalane ON Feb 03, 2014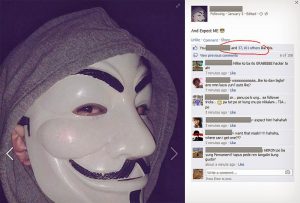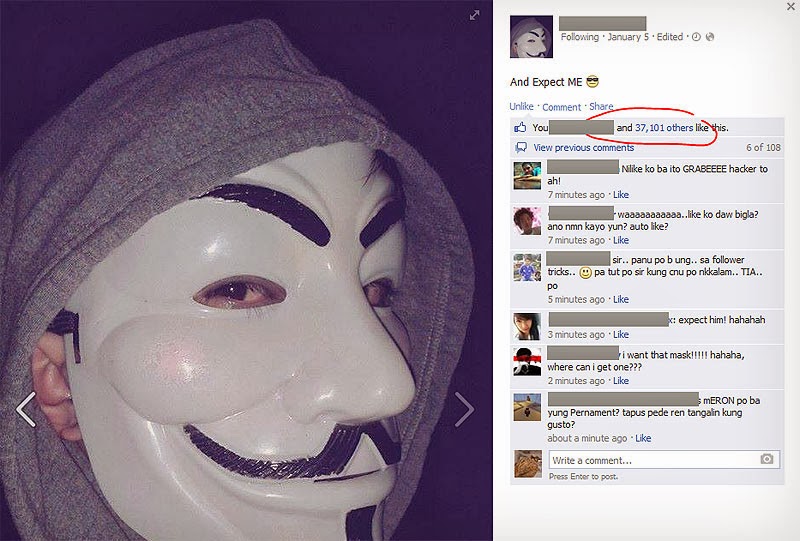 Don't install that theme
If you're fond of using Facebook themes to change the look of your Facebook account, you might want to stop now and just be contented with what Facebook looks like.
Honza Zika, a Virus Lab expert at Avast discovered that a Facebook theme has been used to auto-like malicious pages and photos. The theme supposedly plays an MP3 song in addition to changing your FB account colors.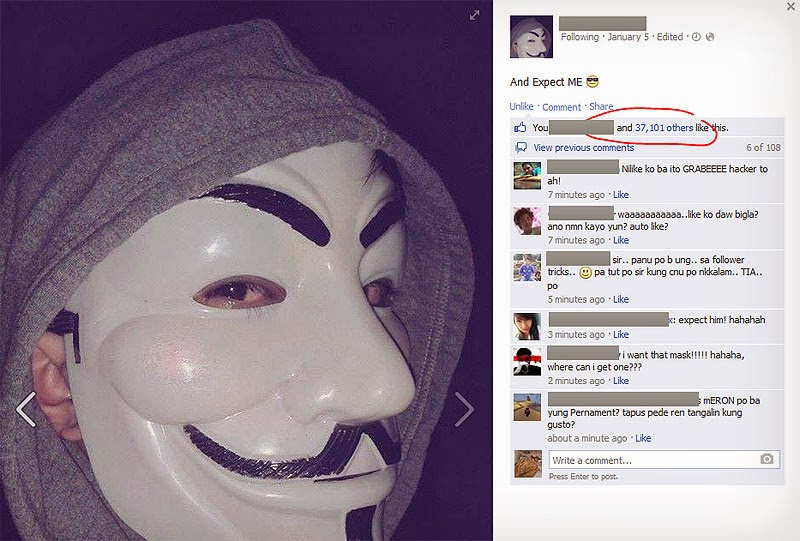 Profile photo of the theme owner – © Deborah Salmi
Filipino Mastermind
If you look back at the photo above, you'll notice that the comments are in Tagalog! That means a Filipino is probably the one behind this.
Honza Zika's Facebook activity log even showed more disturbing evidence:

Exactly! That's the logo of Anonymous Philippines – a hacker group behind several attacks against the Philippine Government websites as forms of protest. They also performed attacks against Chinese sites during the height of the Scarborough Shoal tension.
The Impact
Zika finally said that the impact is pretty big. As of January 23, 2014, the profile photo has already garnered more than 37,000 likes.
It's not just a potential auto-liker for the People's choice during beauty contests. This can also be used to distribute a more serious malware in the future.
One thing that hackers don't do is stop. As the caption on the photo says, "And expect me."
Add a comment:
Show Comment Form 💬