How to Prepare for the Shift to Digital TV Broadcast in the Philippines
BY Daniel Gubalane ON Nov 05, 2013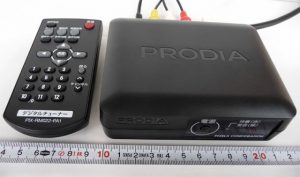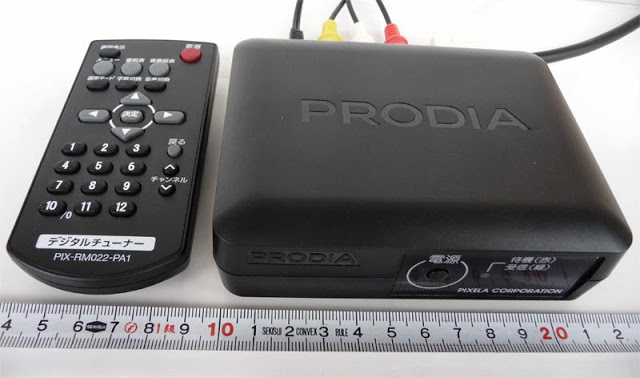 You might have to say goodbye to your current TV as ABS-CBN, GMA and TV5 stop their analog TV broadcast and switch to digital. That's if your television doesn't support digital broadcast based on Japan's ISDB-T standard.
The President already gave the go signal for the National Telecommunications Commission to proceed with the shift. Don't worry, he also said that Filipinos must not pay more than ₱1,000 in order to adapt to this digital TV broadcast.
ISDB-T Digital TV Broadcast receiver from Japan.
Use of Set-Top Boxes or Receivers
Instead of buying a new TV that is compatible with Japan's ISDB-T digital TV broadcast standard, you can buy a set-top box or receiver that the government might subsidize so that it will cost less than ₱1,000.
The photo above is an example of a set-top box. You will need to connect this receiver to your TV using its auxiliary input jacks – that's also where you plug in the wire from your DVD player.
This is a better option than buying a new TV. There's also an issue with our adoption with the Japanese standard – we can only buy compatible TV sets from Japanese brands! On the positive side, Japanese products are better than the ones from China.
Better Reception for Mobile TV
If you have a cellphone with mobile TV, check from its specs if it is compatible with ISDB-T. Starmobile's Engage 7 TV is an Android tablet which is compatible with the digital TV broadcast in the country.
Digital Broadcast testing by ABS-CBN proves that it does improve picture quality for mobile TV even if the signal is weak. However, if the signal is very, very weak, the screen will go blank. So it's either a clear picture or nothing at all.
There are also mobile TV dongles that you can connect to your mobile phone but I haven't seen one yet.
Made to Prevent Casualties in Disasters
The main reason why the President pushed this move forward is its benefit for disaster risk reduction and management. Since digital TV broadcast can send clear pictures even in remote areas, Filipinos can be better informed about typhoons and other calamities.
The rise in mobile devices capable of receiving digital TV broadcast also paves the way of information dissemination even during a blackout. As long as you've charged your Android tablet with mobile TV, you can still watch the news for the latest weather update.
You can also continue following your favorite TV show despite the heavy rain and ravishing winds 🙂
Add a comment:
Show Comment Form 💬