How to Use Facebook For Free Using Globe or TM [Extended]
BY Daniel Gubalane ON Oct 26, 2013 with
71 Shares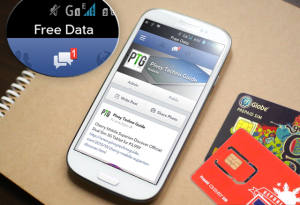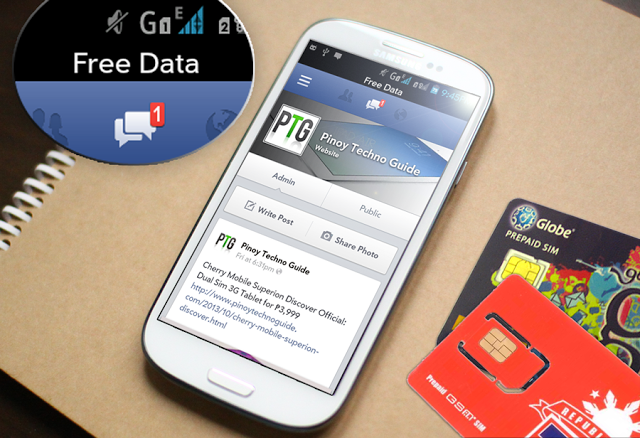 Free FB, No WiFi Needed!
Globe Telecom recently launched a partnership with Facebook to offer the social media for free to its subscribers. It doesn't matter wether you use the Facebook App or your mobile browser.
However, many Globe and TM users complained that their load was still used up when they browsed Facebook. Hence, I decided to put up a definitive, step-by-step guide on how to use Facebook for free using a Globe or TM sim card.
Step 1: Register for Globe Free Facebook Access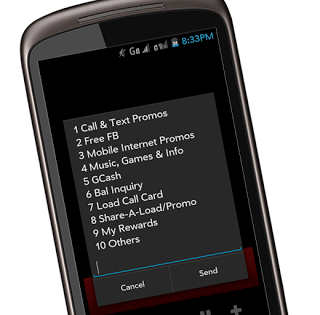 Using a cellphone with a Globe or TM sim, dial *143# and press the call button. A menu will appear enumerating 10 options. Choose Free FB by typing 2 and then press Send.
Another menu will appear with the statement "Libre ang Facebook sa Globe or TM! Post, Like at Chat sa cellphone! No WiFi needed!" Choose Start Now by typing 1 and then press Send.
You will then receive an SMS with a link to m.facebook.com/free. DON'T click that link yet. If you do that and you're not connected to a WiFi network, you might be charged.
Step 2: Configure Your Mobile Data Access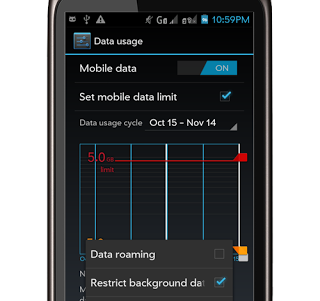 In order to access Facebook for free, you must first have some sort of mobile data connection. If you're on prepaid like most of us, make sure you have the following APN settings:
Name: myGlobeInet
APN: http.globe.com.ph
This one is for Android phones:
Before you turn on your mobile internet, be aware that other apps can run in the background and access the internet without your knowledge. You MUST DISABLE them before you incur additional data charges.
To do so, go to Settings > Data Usage then tap the menu button and check Restrict background data.
If you turn on your mobile data right now, it will display G, E or H in the status bar depending on the signal in your area.
Step 3: Activate Globe Free Facebook for Your Account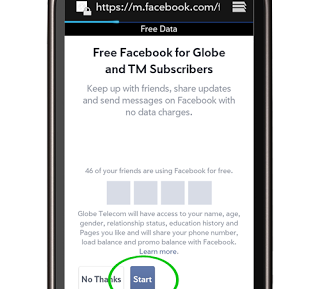 This promo of Globe is integrated with Facebook. You have to provide Globe access to the information found in your Facebook account and Globe will then share your balance status with Facebook.
With your Mobile Data enabled, click the link on the SMS that you received or point your browser to m.facebook.com/free. You'll be prompted to login to Facebook first and you should do so.
You'll then be presented with the screenshot on the right (or top if you're reading this on your phone). Tap the Start button and you'll start enjoying Facebook for free.
Step 4: Enjoy Facebook for Free But… How Do They Make Money with This?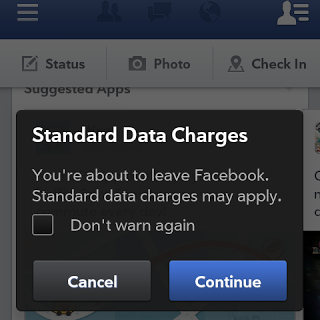 That's the question that crossed my mind the first time I heard this very generous offer from Globe. It's a totally free access to Facebook. You can chat, view full sized photos unlike Facebook 0.
I'm not a Globe or TM subscriber so I bought a TM sim card for 20 Pesos – and that's one way that they make money out of this. Many will now consider switching to Globe because there's free Facebook!
Another is when you already use the service. If you click a link that will lead you outside of Facebook, you'll be warned that you might incur data charges. But, along with the warning is the offer to LOAN 10MB of data for 10 pesos. What a clever way to lure customers!
Promo Update:
Globe Telecom extended the free Facebook up to April 25, 2014 from the January 25 original schedule.
Update 2: Once again, Globe extended the promo to the last day of April 2014!
Share this tutorial and be a hero to your friends 🙂
Add a comment:
Show Comment Form 💬