Oppo N1: World's First Smartphone with Touch Panel on the Back, Rotating Camera, and CyanogenMod Out of the Box
BY Daniel Gubalane ON Sep 25, 2013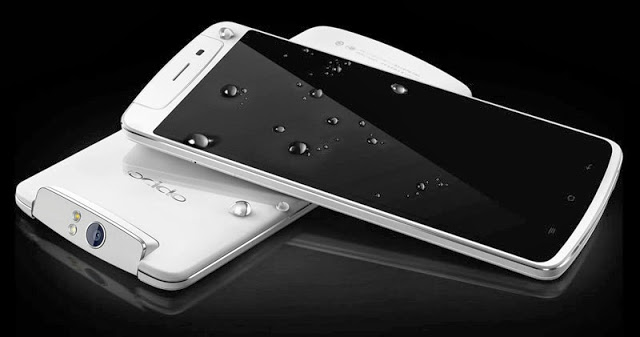 Oppo N1 is truly innovative!
Oppo might not sound very familiar to you. But it's last flagship – Oppo Find 5 has garnered a lot of buyers from Filipinos.
Its new flagship – Oppo N1 sets to challenge the big players in the smartphone market with its innovative rear touch panel that let's you swipe and tap to control the display just like having another touchscreen at the back. It's also the first smartphone to have a rotating camera to serve as both the back and front shooter.
Here's the Oppo N1: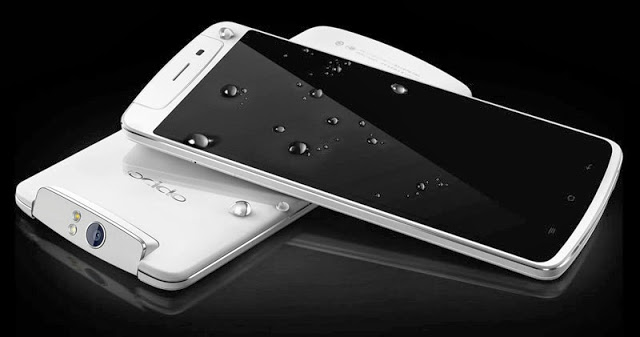 Oppo N1 Performance
Oppo N1 isn't finished with innovations. It's also the first Android phone to ship with a CynogenMod ROM named Color OS which is based on Android 4.2 Jelly Bean.
It runs on a 1.7GHz quad core Snapdragon 600 processor, 2GB of RAM, Adreno 320 and available in 16 and 32 GB of internal storage. There's no slot for a micro SD card though.
For the battery, there's a 3,610 mAh cell that should be enough to power its huge 5.9 inch display.
Oppo N1 Design, Display and Rear Touch Panel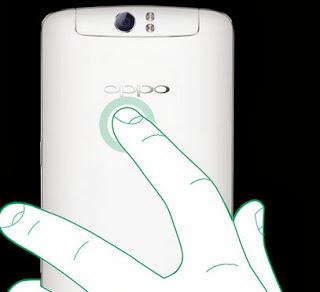 As I've mentioned, Oppo N1 has one of the largest screen size among smartphones in its level. It's definitely a phablet if you ask me.
This 5.9 inch display is a full HD IPS panel with a pixel density of 373 per inch and protected by a layer of Gorilla Glass 2.
At the back of Oppo N1, there's a square shiny part somewhere in the center that is recognizable from its matte back cover called the O Touch. You can swipe and tap on it to control what's on the screen. This greatly helps since Oppo N1 is huge.
More on Oppo N1's Rotating Camera
It's camera can even take up to 8-second long exposure photographs giving you that popular traffic photograph showing streaks of light from cars.
It also has a dual LED flash that adapts to rear and front camera mode. If you're wondering, the mechanism on Oppo N1 "can be swivelled 40 times a day for 7 years and it'll be as good as new", GSM Arena stated.
Oppo N1 Networks and Connectivity
Sadly, Oppo N1 won't have LTE connectivity. It does have pentaband 3G and that's normally enough for Asian buyers with limited LTE access.
Other nice features of Oppo N1 are its USB OTG function, 4D gygroscope and 5G WiFi. It also has a small tool called O-Click that lets you take photos while you are far from the phone but within Bluetooth 4.0 range.
What do you think of Oppo N1? Share that though in the comments below.
Add a comment:
Show Comment Form 💬