Starmobile Knight Review with Sample Pictures, Scores and Feature Verifications
BY Daniel Gubalane ON Jul 12, 2013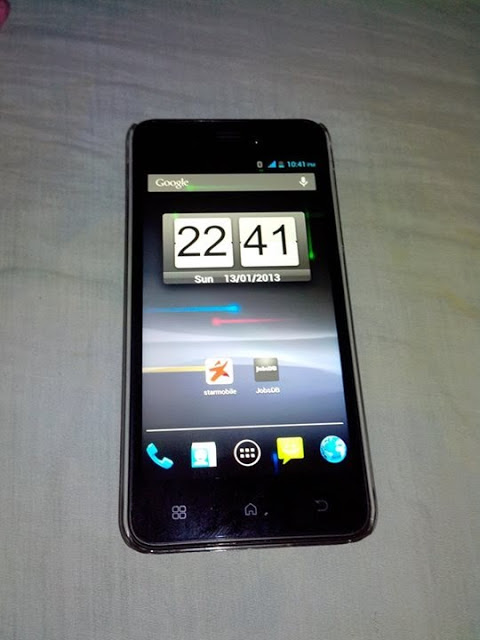 Starmobile Knight has been dubbed as the best local smartphone in the Philippines today. This is in terms of specs and features that make jaws drop in astonishment.
To summarize Starmobile Knight's specs: Quad core Jelly Bean Smartphone with 18 MP + 8 MP Camera on 4.7″ HD Gorilla Glass Screen for ₱11,290 only!
After some Pinoys and Pinays got their hands on Starmobile Knight, proud Starmobile Knight owners posted these on the Starmobile Knight Facebook Group.
Starmobile Knight Sample Pictures using 18 MP Back Camera
Since this is what made Starmobile Knight catch the attention of many people. It comes first. Here are a few sample pictures using the 18 Megapixel camera with Autofocus and BSI: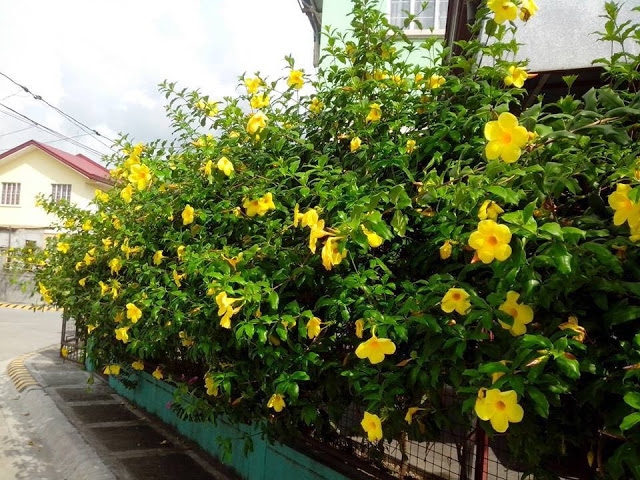 Starmobile Knight 18 MP Camera Sample Picture by Noel Sendino Allada.
Click image to view larger version.
Starmobile Knight Macro Shot Sample Picture by Jr Yuzon
Starmobile Knight Front Camera Sample Picture Using Dual LED Flash
Starmobile Knight is equipped with a dual LED Flash to picture taking in dark environments or situations. Here's how Starmobile Knight's picture in the dark looks like: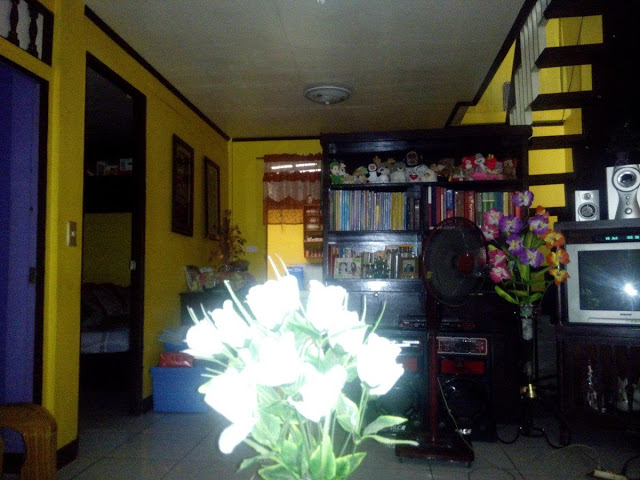 Starmobile Knight 18 MP Camera Sample Picture Using LED Flash
by Sir Legier Olrac
Starmobile Knight 8 Megapixel Front Camera Sample Picture
Even the front camera of Starmobile Knight is autofocus too. Tap the screen and wait for the preview to focus on your beautiful face before taking the picture for the best quality.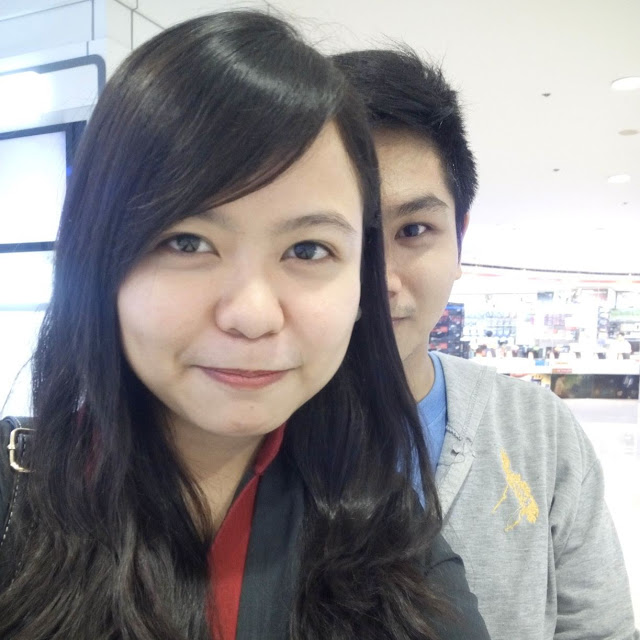 Starmobile Knight 8 Megapixel Front Camera Sample Picture by John Sarcon
What's in the Starmobile Knight Box?
Starmobile Knight comes in a largely white box with several accessories like its charger, earphones (earbuds), operating manual and a free 8 GB microSD card.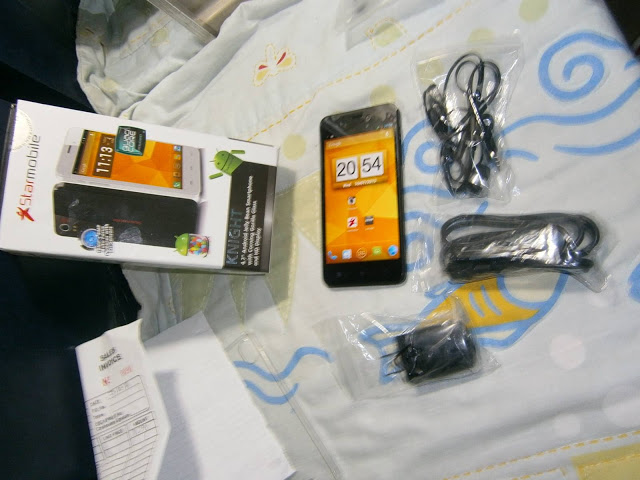 Starmobile Knight Accessories and Freebies by Jordan Lo
Starmobile Knight Performance Test Using Antutu Benchmark
Starmobile Knight's quad core processor showed off its power during benchmarking tests conducted by its users.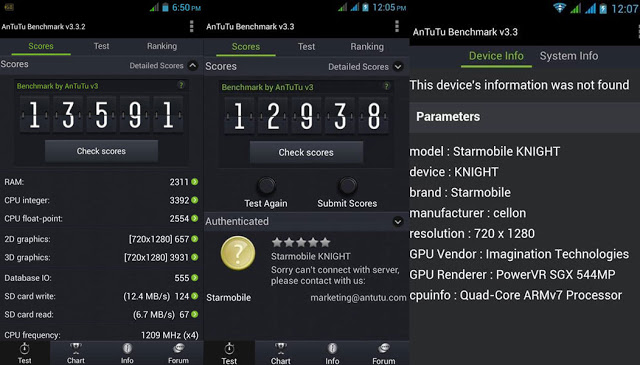 Two different Starmobile Knight phones Antutu benchmark score
by Jael Alferos
Starmobile Knight's High Definition Screen (10 Point Multi-touch!)
The stunning quality of Starmobile Knight's screen is expected since it has a resolution of 720 x 1280 pixels. But to everyone's amazement, Starmobile Knight can accept touches from 10 different points at the same time!
Starmobile Knight Gaming Experience
Playing games using Starmobile Knight is a wonderful experience. There are no lags whatsoever and the graphics are very good.
Did I say the graphics are good? Starmobile Knight's Nenamark Test showed a whooping 49 frames per second!
Here's a gaming review shared by Juvenil Arranchado:
Starmobile Knight Battery and Browsing Performance
Despite the fact that Starmobile Knight has a 2000 mAh battery only, this amazing android phone can last more than 24 hours on constant connection to a WiFi network.
Speaking of WiFi, there's no problem with browsing websites on Starmobile Knight too. Even Facebook App works like a charm.
Problems with Starmobile Knight – USB OTG, Dead Pixels and What to do When it Hangs
It's confirmed, Starmobile Knight doesn't have USB on the go feature. That means you can't connect your flash drive with it.
Some users are also experiencing dead pixels in the screen of their Starmobile Knight. Dead pixels are small black dots in the screen that doesn't work, hence – dead. If you plan to buy a Starmobile Knight, check for any dead pixel before buying a unit.
There's a 7 day replacement warranty if you found out your Starmobile Knight has dead pixels. Another 1 year warranty for parts and services.
Finally, Starmobile Knight has a fixed or non removable battery. Many fear that Starmobile Knight might hang and they can't do anything since they can't remove the battery.
The solution to a Starmobile Knight experiencing a hang is simply pressing the Power button until it turns off. That's it. Turn on your Starmobile Knight and you'll have it back to life.
Here's the complete specs and features of Starmobile Knight in another post, this one is way too long already. Don't leave without commenting.
Add a comment:
Show Comment Form 💬