Next Browser for Android: Why is it better than Chrome, Mozilla, Opera or Dolphin?
BY Daniel Gubalane ON May 25, 2013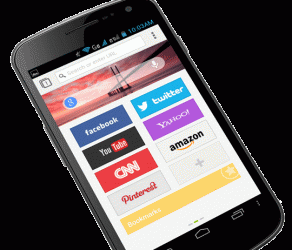 Next Browser for Android by Go Dev Team
There was a time when you can't find a decent mobile web browser except Opera Mini. Then comes Google Chrome for Android which gave users an almost the same experience as its Desktop counterpart.
There is also a feature rich Dolphin browser for Android that accepts extensions to extend its capabilities – much like Mozilla Firefox for Android.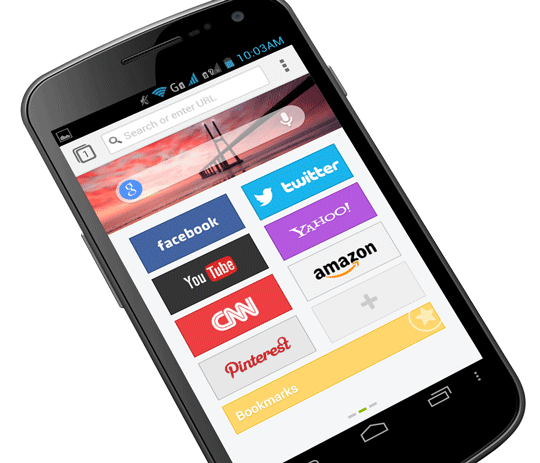 Now, another browser is taking a big splash – the Next Browser made my the Go Dev Team. They are the developers behind the Go Launcher, Go SMS and other Go apps.
Next Browser for Android Picked the Best Features for You
Each of the mobile browsers I mentioned above has there best features. Chrome has a beautiful system of Multi-tab browsing and most visited sites. Opera has lightning speed. Mozilla has extensions. Finally, Dolphin has voice search.
Next Browser picked up the best features of all those mobile browsers and put them in a single app. That made the Next Browser truly the next browser that you should install in your Android phone.
Next Browser for Android: Hands On Review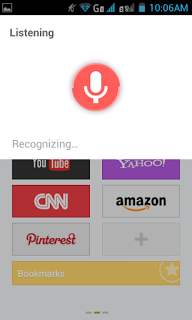 To experience the features of this Next Browser for Android. I installed it in my Android phone.
The download from the Google Playstore did not take very long since the app is just 3.09 MB.
The first time that you use the Next Browser, it shows several screens of its features until you reach the screen that says Start Now. I enjoyed how that screen flew and revealed the home screen of the Next Browser.
The Home Screen already featured several bookmarks of famous sites like Facebook and Youtube. You can also add bookmarks by tapping on the rectangle with a + sign.
The Home Screen also features an address bar at the top and another search bar below it that has a microphone icon. Tapping this icon will open Voice Search.


The voice search works very well. Maybe even better than the one on Dolphin. I then of course visited Facebook. I'm surprised how fast it took the Next Browser to open Facebook's home page. It really has Opera Mini's lightning speed.
Swiping from the left will display the different tabs in big rectangles. You can close those tabs by swiping or create another tab.
Swiping from the right will open the different plugins for the Next Browser. I'm a bit disappointed with the number of plugins though. There are only two recommended plugins, Evernote Web Clipper and Pocket Plugin.
Get this: Next Browser also has Flipboard style feature. It's a magazine style feed reader that features latest news in different topics like Science and Technology.
Verdict: Is the Next Browser the best for Android?
Yes, it is the best android browser so far but it's still new and the number of plugins is depressing. I'm going to use the Next Browser starting now instead of Google Chrome or Dolphin.
How about you? Are you going to try the Next Browser for your Android phone?
Add a comment:
Show Comment Form 💬