Finally, Cherry Mobile Flare Gets Jelly Bean Update Starting June 10, 2013!
BY Daniel Gubalane ON May 28, 2013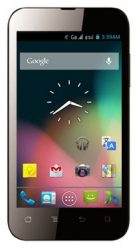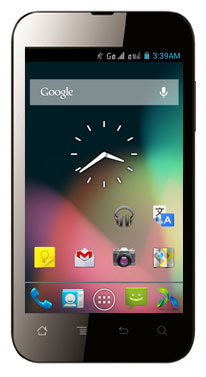 Good News Flare-natics!
After almost 5 months after Cherry Mobile Flare was launched, it now receives the most awaited Jelly Bean operating system update.
The announcement was made by Cherry Mobile by posting a poster on its Facebook Page indicating the release of the Jelly Bean update for Flare starting June 10, 2013.
How to Update Cherry Mobile Flare to Android 4.1.2 Jelly Bean
The Jelly Bean update has been released but you won't have it unless you follow the following steps:
Back up all your data – phone numbers, important messages, pictures, music and other files that are very important to you. Cherry Mobile washes its hands for any of those that might be lost during the update.
Find your official receipt for your Cherry Mobile Flare. I'm sure you did not throw it away, did you?
Find your warranty card too! It's included in the box of your Cherry Mobile Flare.
Go to the nearest Cherry Mobile service center and present your receipt, warranty card and Cherry Mobile Flare.
Wait for several minutes while the technician updates your Flare.
Jelly Bean Update for Cherry Mobile Available at Cherry Mobile Service Centers Only
Yes, it's a hassle for us that Cherry Mobile is distributing the Jelly Bean update for Flare in their service centers only.
There will surely be long lines at those service centers on June 10. I've experienced updating Android operating systems and it takes several minutes to complete. How much more hundreds of Cherry Mobile Flare units?
Cherry Mobile should have released the Jelly Bean update using their website. That's what they did with the Cherry Mobile Flare software update to fix the SMS rotation problem and missing FM Radio.
Why don't they do that now? Is it because they want further control over their product? It sure appears like that.
Are You Going to Update Your Flare to Jelly Bean on June 10?
Share your thoughts in the comments below. I won't be able to update my Cherry Mobile Flare on June 1 since I'm still on another island and I forgot to bring the box of my Flare.
Hopefully, Cherry Mobile releases the update on their website or On The Air (OTA Update). There might also a chance that someone can post the update online without us needing to go to CM Service Centers.
This post has been updated. Cherry Mobile moved the schedule from June 1 to June 10, 2013.
Add a comment:
Show Comment Form 💬