Lenovo IdeaCentre Q190 – World's Smallest PC! (or is it?)
BY Daniel Gubalane ON Apr 07, 2013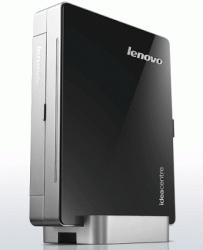 Lenovo offers the world's smallest full-function desktop PC at $349.00 or around ₱ 14,000.00.
The Lenovo IdeaCentre Q190 is just 0.86″ thick, 6.1″ long and 7.6 high – around the size of a pocket dictionary. But don't be fooled by it's small size because it packs a 2nd generation Intel® Core™ i3 processor, 500 GB or 1 Terabyte of hard disk space, 8 or 4 GB DDR3 memory and a lot more!
Lenovo is advertising the IdeaCentre Q190 as a multimedia device that you can hook up to your TV using HDMI and turn it into a high definition home theater system.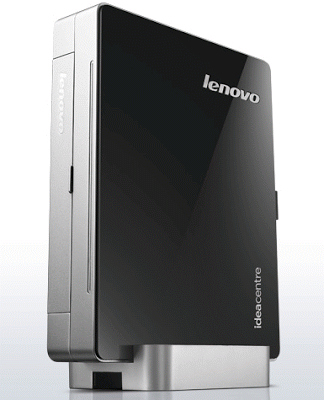 Lenovo IdeaCentre Q190
Lenovo IdeaCentre Q190 runs Windows 8 on a 1.40 GHz Intel processor
Not surprisingly, the Lenovo IdeaCentre Q190 uses the newest Windows Operating System – Windows 8. It looks absolutely stunning on a high definition display.
IdeaCentre Q190 has a second generation iCore processor clocked at 1.40 GHz. This is enough to run Windows 8 at its full potential and features.
Lenovo IdeaCentre Q190 beautifully produces high definition video and audio
IdeaCentre Q190 is equipped with integrated Intel HD 3000 graphics that enables it to play blu ray movies smoothly without stutters. The video is feed to an external monitor (your TV) via HDMI or VGA ports and cords.
It also produces lossless, high quality audio and output it using S/PDIF connection. But if you have a 7.1 channel sound system, the HDMI cord will provide you the optimal quality of audio from the IdeaCentre Q190.
Lenovo IdeaCentre Q190 connection to other devices and peripherals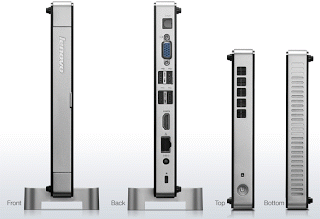 Okay, the Lenovo IdeaCentre Q190 is really just a small system unit. You have to connect a power source to it, an external monitor, external speakers, external keyboard and other peripherals.
It's almost the same concept as the Raspberry Pi (we'll get to this later) but aimed at multimedia entertainment.
In order for the IdeaCentre Q190 to play blu-ray disks, you have to attach a blu-ray player to it which will double it's thickness.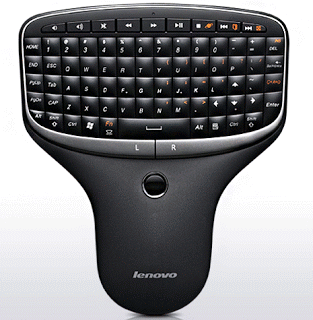 It also comes with a wireless keyboard that functions like a remote controller. It contains a miniature keyboard and looks like a small fan. Many are saying that it's not very comfortable though.
Lenovo IdeaCentre Q190 vs Raspberry Pi
IdeaCentre Q190 is insanely similar in concept with the $25 dollar computer called Raspberry Pi. Both are small system units that needs peripherals to run but otherwise a complete PC.
However, there are major differences between the Lenovo IdeaCentre Q190 and the Raspberry Pi. First is that the Raspberry Pi is aimed at educational purposes. It is supposedly made for poor students who cannot afford expensive computers.
Another difference is that Raspberry Pi can only run Linux operating system while IdeaCentre Q190 runs Windows 8 Professional! Can you see the difference now?
Finally, Lenovo IdeaCentre is just too advanced in specs to compare with the Raspberry Pi. Raspberry Pi is the cheapest computer at $25 but IdeaCentre Q190 will give you what you are looking for in a desktop at a small size and price.
Add a comment:
Show Comment Form 💬