MyPhone Pinoy Contents: Compressed for Easy Downloading and Setup
BY Daniel Gubalane ON Feb 24, 2013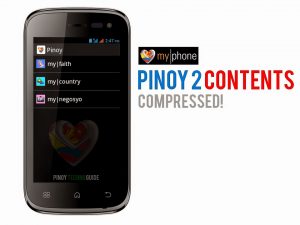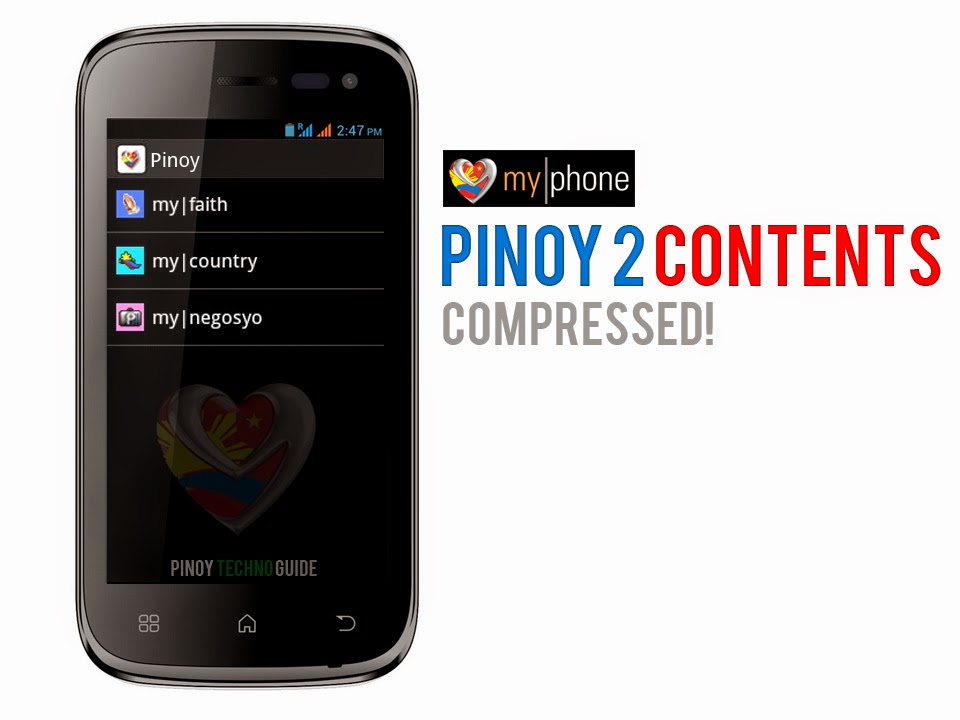 Pinoy Files Reduced to 700 MB from 1.8 GB
When I first posted how to download and setup the contents of the Pinoy phone app found in all MyPhone units, many people had difficulty downloading the file. The main reason is the enormous size of the file, 1.8 GB.
Thanks to GFallen of Symbianze, a compressed version of the Pinoy contents is now available for download.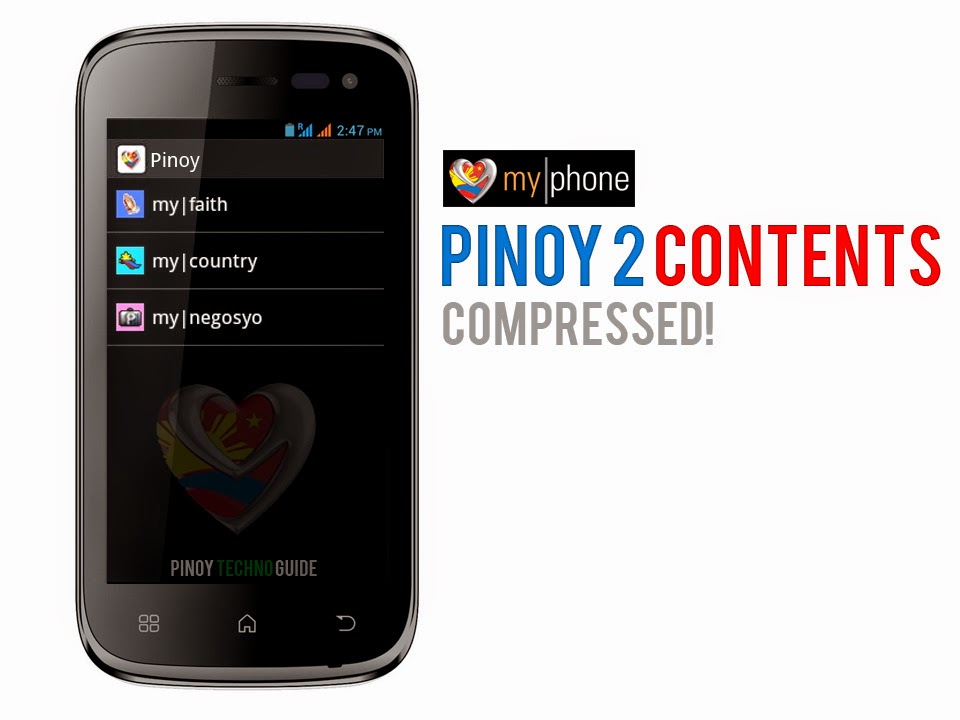 Compressed MyPhone Pinoy 2 Contents
Download Pinoy Contents (for Free)
The following links opens another tab where you can download the Pinoy contents for free.
How to Install the Pinoy Contents on Your MyPhone
You must follow these steps carefully so that your Pinoy App will work.
Download all the Pinoy contents in the list above. As much as possible, download all the contents first before you install them. The main Pinoy contents will work without the others but other Pinoy features will not be activated.
Right click on each file you download and select Extract here… If you cannot see this option, you need to download and install winrar to your computer.
Connect your phone to your computer using a USB cable and select Mass Storage. Another option is to use a card reader and insert your microSD card or memory card to your computer.
Copy the following folders directly to your memory card: Pinoy, 365, Novenas and Prayer.
Open the 365 (2) folder. Select everything by pressing Ctrl + A and then copy by pressing Ctrl + C. Paste those files in the 365 folder in your memory card.
Repeat step 5 for the Novenas (2) and Prayers (2) folders.
That's it! You should now have a working Pinoy Phone App in your MyPhone unit. If not, I'll be happy to answer your questions in the comments section below.
Update: The main file has been removed by the original uploader. For the mean time, just download the original Pinoy 2 contents.
Add a comment:
Show Comment Form 💬