K to 12 Curriculum Guides for All Subjects
BY Daniel Gubalane ON Feb 09, 2013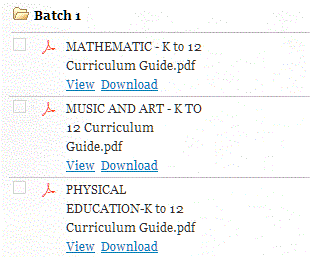 Update: Here are the curriculum guides for TLE ready for download.
Update 2: For those who are teaching in the Senior High School, here are your CG's.
Once again, many teachers are struggling with another change of our Education system – the adoption of the K to 12 Program. The problem is DepEd is not providing the K to 12 materials directly to the teachers.
Yes, there are seminars. But only those who will attend the seminar will receive a copy of the curriculum guides for his or her subjects. What about the teachers who are left behind in the school?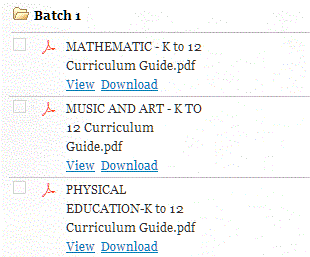 One solution to this problem is searching the internet for K to 12 Curriculum Guides in TLE, Math, English or whatever subject you are teaching. But what appears in Google's search results are a bunch of presentations and documents on slideshare that you cannot even download!
If DepEd or whatever government agency is serious in making this K to 12 program successful, then by all means release the curriculum guides to the public. I command you to do it!
Use the website of DepEd and post download links there. Or better yet, create a Facebook page and post the links there.
Thankfully, there is a way to download those curriculum guides. Teacher Butch Evarola uploaded the curriculum guides on Google Docs and you can download them.
Go to a Google Site of CEAP and fill up the form. You can write anything on the School Name. I wrote For Personal Use there.
You can also try going directly to the download page. If it does not work, fill up the form.
Add a comment:
Show Comment Form 💬