Cherry Mobile Quad Core Fusion Bolt Tablet Price, Specs and User Reviews
BY Daniel Gubalane ON Feb 24, 2013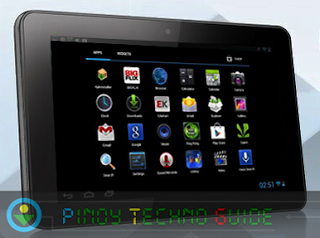 A cheap quad core tablet at ₱3,999.00 only!
Cherry Mobile's newest quad core tablet Fusion Bolt is tempting with its very low price. But should you hit the store with your 4K and buy yourself a Fusion Bolt?
Let's take a closer look at what you should expect and not expect with CM Fusion Bolt.
Cherry Mobile Fusion Bolt Specs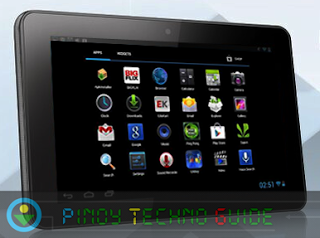 Android 4.1 Jelly Bean
1.0 GHz Quad-core processor
7 Inches IPS High Definition Touch Screen Display
1 GB RAM
WiFi, WiFi Hotspot
8 GB Built-in Storage
MicroSD up to 32 GB
2 MP Rear Camera and 0.3 MP Front Camera
4,000 milliamp hours battery
₱ 3,999.00
to be released on March, 2013
Cherry Mobile Fusion Bolt Review: The Positive Side
Fusion Bolt is a quad-core tablet and it follows that it will operate more smoothly compared to single or dual core devices like your phone. The 1 GB RAM will also add to the fluidity of Fusion Bolt's operation.
The tablet will also come come with Android 4.1 aka Jelly Bean which will give its users a more wonderful experience compared to Ice Cream Sandwich tablets. You can also turn your device into a WiFi hotspot if you are running Android Jelly Bean.
CM Fusion Bolt features a High Definition display capable of displaying 1280 pixels horizontally and 800 pixels vertically. More pixels means more stunning display.
Another good feature of Cherry Mobile Fusion Bolt is its battery which is rated at 4,000 mAh. That's more than twice the capacity of my Cherry Mobile Flare battery. A higher mAh rating means longer battery life.
Finally, the most important feature of Cherry Mobile Fusion Bolt is its very low price of ₱ 3,999.00 only! That's too good to be true for a quad-core device. That's why we will come to the next part of this review, the negative side of Fusion Bolt.
Cherry Mobile Fusion Bolt Review: The Negative Side
When the specs of the Cherry Mobile Fusion Bolt came out, my first reaction mas amazement. A quad-core tablet at a quarter of the price of its Samsung counterpart! But a closer look at the specs reveals come issues with the Fusion Bolt.
First, its camera is only 2 Megapixels. That camera will only be good for taking photos of yourself. It won't take good quality pictures unlike my Cherry Mobile Flare with a 5 MP camera.
Another is the issue about its GPU, ATM7029 which is not a good Graphics Processing Unit. People who would like to play high end games on this tablet should not have high hopes because it will lag if you play Need For Speed Most Wanted.
So far, those are the issues raised up by some people. When it will be released, I'm sure more issues will come out.
Conclusion for Cherry Mobile Fusion Bolt
Although Fusion Bolt might not work well for serious gamers, it will definitely work if you will play Temple Run 2. It's just a matter of contentment with what your Four Thousand Pesos can give you.
Fusion Bolt is perfect for browsing the net, Facebook, reading emails, ebooks, comics and those kinds of stuff. Even watching movie by your self or with a special someone is a great experience with this tablet.
I also like that this tablet has a battery with a high capacity. My Cherry Mobile Flare is great but it only has a 1500 mAh battery.
For all of you who reached the end of my review, please consider what you want to do with a gadget first before you buy them. Cherry Mobile Fusion Bolt is a great buy but if you want a gaming device, go with a PSP.
Add a comment:
Show Comment Form 💬