MyPhone A919 Duo Review: A Charming Android Phones for Gamers
BY Daniel Gubalane ON Jan 03, 2013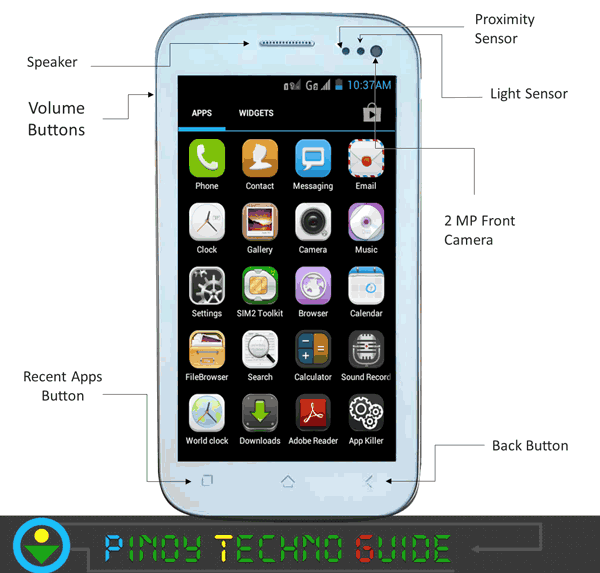 My|Phone's flagship phone, the A919 Duo is an amazing android phone with a large screen and the ability to play high definition 3D games. My|Phone A919 is a charming phone for gamers at ₱ 7,999.00 only!
If you are looking for the best Android phone for your money, you've got to consider this one.
Here's how the A919 Duo looks like with its parts: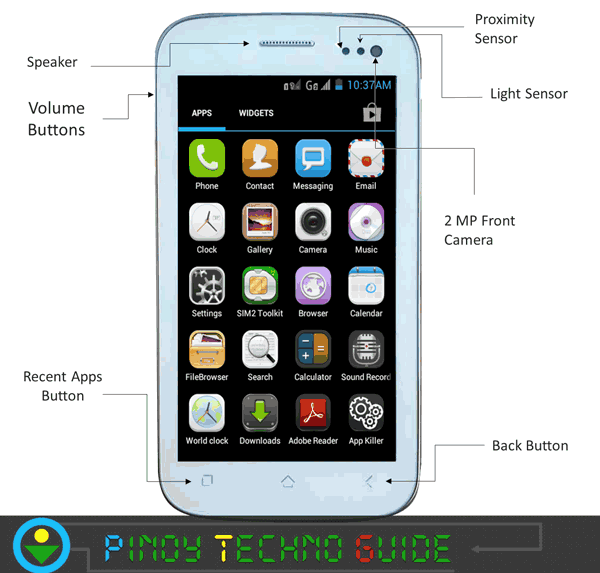 MyPhone A919 Duo's Amazing Features
Processing Power and Operating System
My|Phone A919 Duo boasts a dual core 1GHz MTK6577 processor coupled with 512 MB of RAM that runs Android 4.0.1 Ice Cream Sandwich. This combination makes A919 Duo run smoothly as it can be. It even feels like I'm using a Samsung Galaxy SIII!
Screen and Visual Experience
A919 Duo has a 5 inch screen with a resolution of 480 x 854 pixels. That's enough to give us an amazing experience watching movies, reading comic books or simply texting.
The large screen also makes gaming a wonderful thing. The A919 Duo can run games like NBA2K13 and Need For Speed.
The feature of MyPhone A919 Duo which I like the most is its capability to be connected to a TV. Yes, you read that right. A919 can be connected to a TV and make it display on your TV screen using an RCA cord. Imagine using your phone as your joystick and looking at your TV for a big display of your game.
Camera and Sensors
MyPhone A919 Duo has two cameras – an 8 MP at the back with two LED flash and a 2MP camera at the front for video calling.
A919 takes very good quality pictures that A919 Photography is now a trend. Look at this picture taken using a MyPhone A919 by Michael Joseph Ocampo.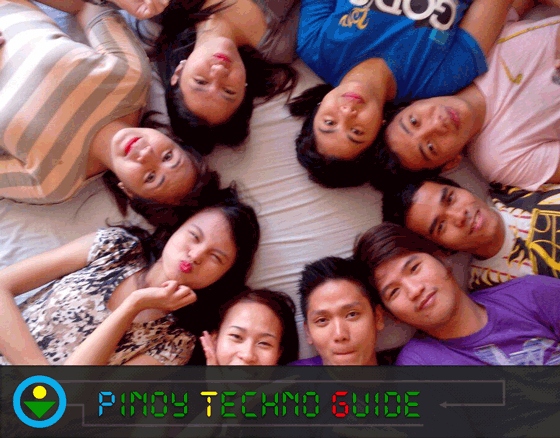 Build and Durability
MyPhone A919 might not have a scratch resistant screen but it sure is a strong phone. There is even a report of it being run over by a car but still working. The screen was broken but it's inner parts were still intact.
Although I'm not a fan of the design of MyPhone units, I have to give them credit for making a phone that looks great weather you choose the white or the black version of the A919 Duo.
Some Problems with MyPhone A919 Duo
If you are using a Nokia phone right now, you will be disappointed with the A919's battery life. However, that's a price that we have to pay with all Android phones.
Turning the WiFi, bluetooth and GPS of A919 Duo will make it's battery life up to 5 hours only. But if you're not constantly using it and you turn the WiFi and GPS off when they are not in use, you can increase its battery life to last a day.
Finally, Pinoy Techno Guide's Verdict on MyPhone A919 Duo
Smartphones used to be very expensive that the ordinary Filipino people cannot afford to have them. But MyPhone has solved this by introducing MyPhone A919 Duo with similar specs and performance with Samsung's Galaxy SIII.
If you are looking for an amazing gaming phone but you have a small budget, I recommend that you choose MyPhone A919 Duo.
Add a comment:
Show Comment Form 💬