How to Turn Your Cherry Mobile Flare into a Wifi Hotspot
BY Daniel Gubalane ON Jan 31, 2013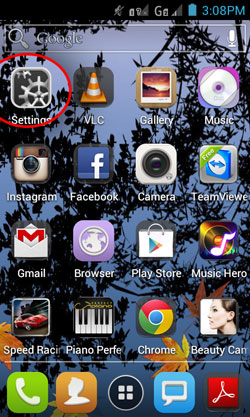 One of the reasons why I bought a Cherry Mobile Flare S100 is its ability to act as a Wifi hotspot. All android 4.0 (Ice Cream Sandwich) phones has the ability to serve as a Wifi hotspot without rooting the device. Cherry Mobile Flare is the cheapest Android 4.0 phone on the market today making it my choice.
To turn your Cherry Mobile Flare into a mobile Wifi Hotspot, follow the following steps. There are also screenshots to help you through the process.
1. Open the Settings of your android phone.
2. Under Wireless and Networks, you will see the options for Wifi, Bluetooth and Data Usage. Tap More… under the Data Usage option.
3. You will then be presented with the options for Airplane mode, VPN, Tethering & portable hotspot, Wifi Direct and Mobile Networks. Of course, tap on Tethering & Portable Hotspot.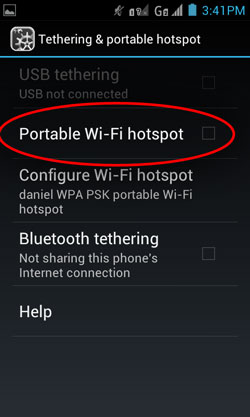 4. I assume that you want to make your Cherry Mobile Flare into a wireless internet router so choose Portable Wifi Hotspot in the options.
5. Now, tap Configure Wifi hotspot to create your wireless wifi network name and password.
6. Get another Wifi device and connect it with your Cherry Mobile Flare which is now a Wifi Hotspot!
You can also tether your android ice cream sandwich phone via usb cable for faster internet speed of Bluetooth. These options are great if you want your internet connection shared on your OWN devices only.
Take note too that by enabling your phone's wifi hotspot capability, you are also allowing it to consume more energy thereby draining your battery faster.
I hope this article helped you in making your tech life more comfortable and cool.
Add a comment:
Show Comment Form 💬