Smartbro Disconnected Again and Cannot Connect (Problem Solved)
BY Daniel Gubalane ON Jul 05, 2012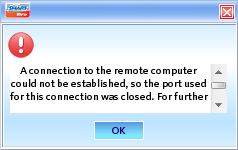 I recently had a problem with my SmartBro internet connection. Whenever I click Connect, a message always pops up that says:
The connection was terminated by the remote computer before it could be completed.
Sometimes,the message would also be like this:
The connection to the remote computer could not be completed so the port used was closed.
I clicked Disconnect and then click on Connect again but the same message would come up. It was very frustrating.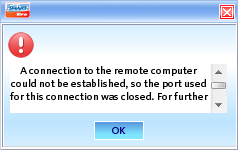 Another Smartbro disconnected message.
Another thing that I observed was that instead of displaying PC in the blue bar where you can see the signal strength, it is now displaying only a capital letter C.

Solution to This Smartbro Problem
Like you, I also searched the internet for a solution to this problem. I read other blogs and forums. But to no avail.
After several hours of trying to solve the problem on my own, I decided to go to the city and visit the Smart Wireless Center.
I was greeted by the guard who asked what my concern was and I told him that my Smartbro cannot connect even if I am enrolled in UNLISURF 200, 5 days of unlimited internet connection.
He gave me a number and I waited for my turn. Finally, I go the chance to talk with the beautiful lady behind the desk.
I told her about my problem and explained it in details – like this article, too detailed. : )
She realized that my Smartbro stick was BLOCKED by their system.
"So what should I do?", I asked her.
"I will refer your Smartbro number to the technical section to REALIGN your Smartbro stick", she replied.
"Is there a refund for my ₱ 200? I'm registered in UNLISUF 200", I nervously asked her.
"No."
"#####".
There. That was my conversation with that customer service personnel of Smart.
After two or three hours, my Smartbro is back and I can already connect to the internet.
Conclusion
Every problem that you encounter with your Smartbro stick has a solution. The solution may be found in blogs, forums or videos in the internet.
When none of that works, go to a Smart Wireless Center and ask for help. Be prepared, however, for the fact that your money will not be refunded even if it's completely their system's fault.
Add a comment:
Show Comment Form 💬